Balanced Keto Weekly Meal Plans
KETO DOESN'T HAVE TO MEAN COMPLICATED.
LET'S TAKE ALL THE GUESSWORK OUT OF YOUR DIET.

Let me take all the hard work out of the keto diet for you! Hundreds of women are experiencing the same struggle you're going through right now.
I know because I've talked to them, asked them specifically why they've had trouble sticking to a Low-Carb, High-Fat (Ketogenic) Diet and I heard that… "It's nearly impossible to research, plan, and organize my meals because I just don't have time!"
The delicate balance of daily life gets in the way of must-have meals, grocery store lists and 'don't eat that's…'. Somewhere between shuttling the kids to soccer practice, keeping up with house must-dos, and trying to prepare meals everyone in the family will eat, eating right just goes out the window. That's why I created Balanced Keto Weekly Meal Plans…
Take the stress and guesswork out of eating low-carb, high-fat. Join me!
BALANCED KETO TAKES ALL THE GUESSWORK OUT OF A WHOLE FOODS KETO DIET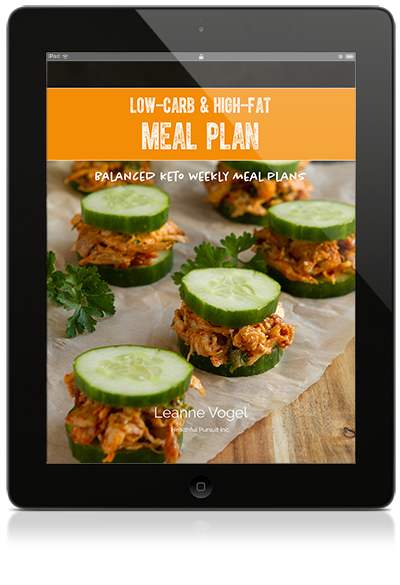 Balanced Keto Weekly Meal Plans eliminates the time-consuming stress and preparation necessary to successfully follow a low-carb, high-fat (keto) diet. I've taken all of the latest proven, tested and real-world applied research and packed it into already planned meals, pre-made shopping lists, and invaluable tips to keep you on track. The plan is in line with the dairy-free, whole food-based Fat Fueled protocol. When you sign up today, you'll receive a weekly email that includes…
7-days of meal planning, done for you

Complete shopping lists, already organized

Tips guaranteed to keep you on track

Allergen guides and alternatives

Low-FODMAP, dairy-free, grain-free, nightshade-free, egg-free, and nut-free alternative lists

Easy to prepare breakfasts, lunches, dinners, and snacks

Carb-up practices for balancing hormones and breaking plateaus

Timesaving 5-minute recipes

The "entire family" guide to making a low-carb, high-fat diet work for everyone

And much, much more!
Each weekly guide you receive is made with love by me, delivered straight to your email, and includes absolutely everything you need to know to successfully follow a low-carb, high-fat diet—from what to shop for and how to prepare meals to how to stay on track, motivated, and moving forward, no matter how busy you are!
Plus, you'll gain access to our EXCLUSIVE FACEBOOK GROUP COMMUNITY with 9,600+ members so you receive support in your transformational journey. Inside this supportive and encouraging group, you'll discover direct support, resources, advice, and ongoing inspiration 24/7/365.
STOP STRUGGLING TO DECIDE WHAT TO EAT, WHEN TO EAT, AND HOW TO EAT IT.
Balanced Keto eliminates the need for time to get in your way of giving your body the nutrients it needs. Balanced Keto Weekly Meal Plans is the one-stop solution to nearly every struggle busy women just like you have when it comes to the low-carb, high-fat diet.
It doesn't matter if you are struggling to stick to a grocery budget, tired of spending your time thumbing through recipe books and searching online instead of spending time with your family, or if you just need a "plan" to stick to that GUARANTEES RESULTS…
Balanced Keto is perfect for you no matter how stressed, busy, or tired you are with struggling to search for the right recipes and shop for the right foods—I've got the plan you and your family can count on each and every week.
Click below right now and see an absolutely FREE sample of the weekly meal plans I'll send you after you subscribe.
This is the perfect opportunity to see if Balanced Keto is right for you!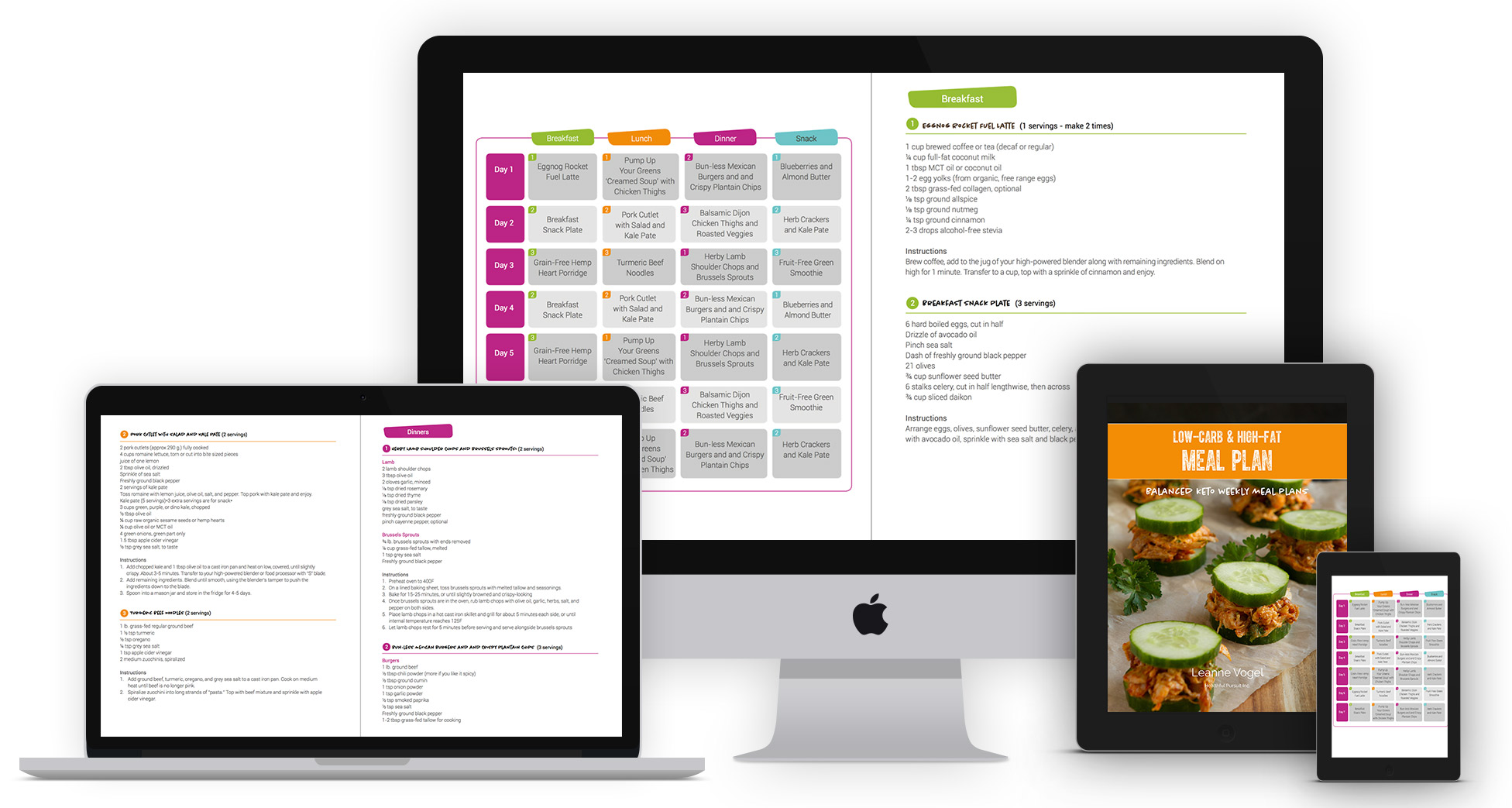 AND RECEIVE ACCESS TO THE FOLLOWING:
COMPLETE LCHF WEEKLY PLANS
Sick of trying to sort through all of the latest research? Don't want to spend another 10 hours a week stuck at the computer searching for substitutes for recipes, researching nutrition information and compiling shopping lists that will only end up difficult to stick to?
I've got you covered with complete, done-for-you weekly meal plans!
DIETARY MODIFICATIONS GUIDE
From eggs to nuts, nightshades, and FODMAPs, I have you covered with your complete dietary modifications guide that accompanies each weekly meal plan. Each plan is already gluten-free, paleo, dairy-free and very (very!) low in sugar.
Substitute allergens for safe foods and feel good every day.
TIME-SAVING SHOPPING LISTS
You'll never have to jot down what you need again because each and every week I'll send you a comprehensive list of exactly what you need to shop for.
And don't worry if you have allergies or intolerances because you'll receive an easy-to-follow guide to making each and every meal dairy-free, grain-free, nightshade-free, egg-free, or nut-free!
3 MAGNIFICENT MEALS & SNACK, 7 DAYS A WEEK
Don't deal with guesswork again! After you click "Add To Cart" on this page and order your subscription to Balanced Keto Weekly Meal Plans, I'll send you whole food recipes, shopping lists, and instructions for three meals per day and one snack—7 days a week.
And just because "it's a diet" doesn't mean it has to be bland. I (and the team at Balanced Pursuit) believe in creating meals and snacks you (and your family) will be excited to prepare and eat!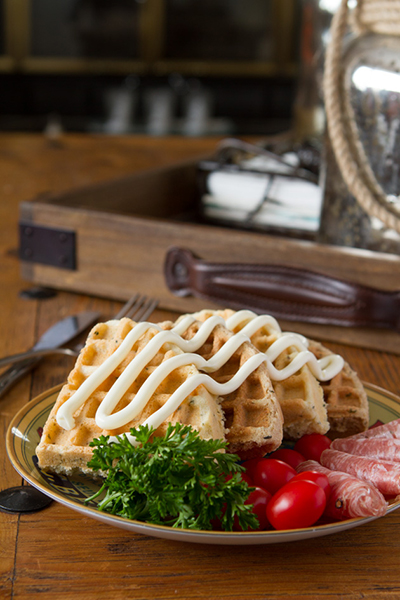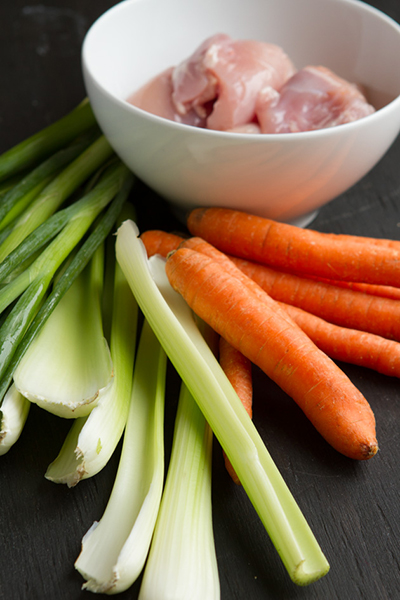 CARB-UP PRACTICE FOR PLATEAU-BUSTING
Carb timing is everything. Incorporate the suggested carb-ups at key points each week to balance your hormones, mood, thyroid, physical performance and adrenal functions.
Hormones won't get in the way of your progress.
DELIVERED RIGHT TO YOU, EVERY TUESDAY
Each brand-new meal plan will be delivered straight to your inbox every Tuesday! (Note: I'll do my best to make it sparkle, but it's hard to send sparkles by email!)
Opening each email is all you have to do! No more planning, no more stress, and no more searching for alternative options for keeping your meals keto. It's all included in a single weekly guide with three meals per day and one snack, outlined, explained, and included on your personal shopping list.
EASY TO FOLLOW? FACT!
From the included grocery list to the day-by-day plan and 5-minute easy fix recipes, you can't find an easier way to follow and stick to the low-carb, high-fat keto diet.
WE'VE EVEN SOLVED THE "MORE PEOPLE" PUZZLE
It's even easy to get your family to join in! The included shopping list and recipes are designed for a single person but include multiple serving guidelines so you can easily keep your entire family (or friends) healthy.
Have A Question? These answers to common FAQs may help. If not, send me an email.
Take the stress and guesswork out of eating low-carb, high-fat.
At just $8 per month for a yearly subscription, you only need to give up 26 pennies per day (that's $0.26!) to take advantage of the recipes and meal planning guide that will help you transform your mind, body and spirit!
You're not going to find a better deal than $0.26 per day! (Just let me know if you want me to go out to your car and check the cup holder for quarters!)
100% RISK-FREE, MONEY BACK
TAKE IT FOR A "TEST DRIVE" GUARANTEE
I'm so confident that you'll be completely satisfied with every element of Balanced Keto Weekly Meal Plans that I'll stand behind your subscription with a 100% money back guarantee that allows you to try your subscription absolutely risk-free for all 3-month or yearly subscriptions.
During the first 14 days of your subscription you'll receive your first two weekly meal plans, shopping lists, and guidelines—if you don't like what you see, just send me an email and I will send you 100% of your money back, no questions asked.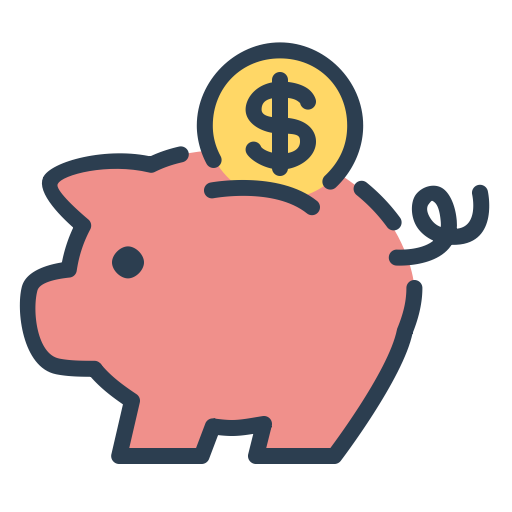 The included done-for-you shopping lists and meal plans will save you, at least, $100 per month on groceries.
PLUS—when you stop eating out, picking up unhealthy snacks at work and finally stick to a plan, you'll be able to spend money on whatever it is you love to do…
When you learn how to follow the keto diet, you'll feel better, look better, and have plenty of money left over for a night out.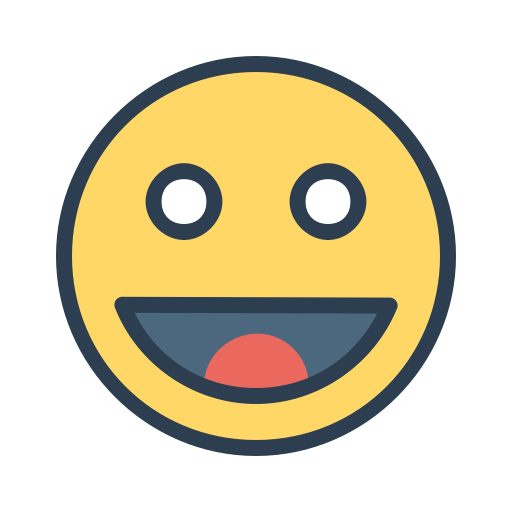 LOOK GREAT AND FEEL EVEN BETTER
I'm sure you've already heard about the amazing results women just like you are experiencing with the keto diet…
But did you also know low-carb, high-fat diets also improve and balance your mood?
Say goodbye to stress-filled days, mood swings you can't shake, and stuck in a rut sadness because dozens of recently published clinical studies and research articles prove that following the meal plans in Balanced Keto Weekly Meal Plans will leave you looking great and feeling even better!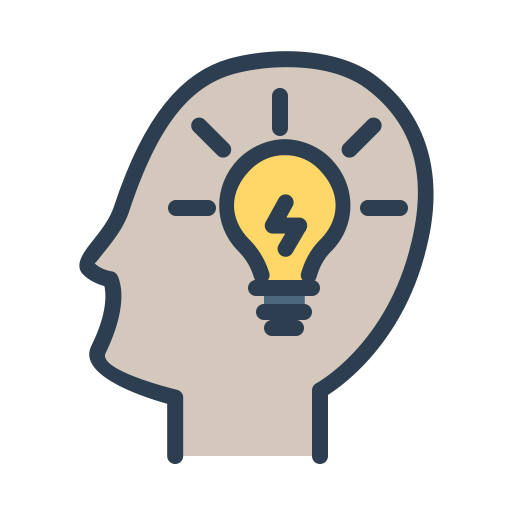 SPEND LESS TIME STRESSING
You'll be able to throw away (or just never waste your money on) diet books, and cookbooks.
Enjoy spending less time stressing about food and start devoting your energy to doing the things you love.
Didn't have time for that group exercise class? Want to take the dog for a walk without feeling rushed? Sew a hat for your cousin's new baby?
Just sign up for Balanced Keto and you'll have more time for you!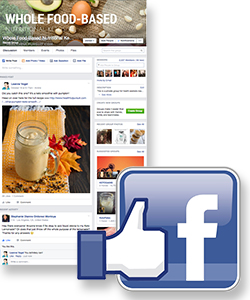 EXCLUSIVE PRIVATE FACEBOOK GROUP
That will support you in your transformational journey…
This group is a safe haven – you'll be loved, encouraged, and supported by a growing community of over 9,600 other like-minded women who understand exactly how you feel and know what it's like to be where you are right now.
And I can promise you that this Keto Facebook group is unlike any other you've ever tried
before.
Unlike many of the keto Facebook groups out there, I've specifically designed this supportive and positive group to set you free from all that restriction, deprivation, and one-size-fits-all approach to keto!
Instead of making you feel more stressed out and discouraged, this group is here for the sole purpose of building you up, helping you adapt keto to your unique needs, and empowering you to experience the abundant health, confidence, and freedom that is possible with a high-fat eating style!
MEAL PLANNING MADE AS EASY AS OPENING AN EMAIL
FOR AS LITTLE AS $0.26 PER DAY
The yearly subscription you'll make today is a 26 cent per day investment guaranteed to keep you on track, focused, and a successful follower of a low-carb, high-fat eating style focused on whole foods.
Subscribing for a full year right now costs next to nothing compared to the $100s in savings you'll gain by sticking to a meal plan and the money you'll save when you don't need to buy another recipe book, subscription, or diet planning guide again. Join the done-for-you subscription that's helped hundreds of women take advantage of the ketogenic low-carb, high-fat diet.
Use the money you'll save to treat yourself to a night out!
Here's what happens next: Click below, choose your subscription type (as low as $0.26 per day!) and provide payment information. I'll immediately confirm your subscription, and you'll receive your first weekly plan.
Remember, you can unsubscribe at any time, PLUS you can ask for your money back with no questions asked anytime in the first 15 days!
Claim your weekly guide, recipes, shopping list, and day-to-day low-carb, high-fat diet plan!
LOVING BALANCED KETO WEEKLY MEAL PLANS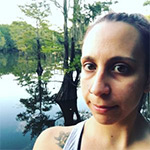 I have been subscribing to the meal plans for a few months now, and I just have to say, THANK YOU for offering this service. It is everything I ever wanted in a food plan and more. I love that I don't have to think about my grocery list or what I am going to eat because it's all already laid out and all I have to do is shop and cook! For me, it is just perfect.
— Ashley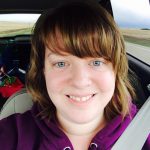 I'm not new to keto, but after listening to all the No Sugarcoating podcasts on a road trip, I decided to try the Balanced Keto weekly meal plans as a way to mix it up from eating bacon and eggs every day. I've tried so many meal plans and typically only tolerate the food and don't stick to it long, but all of the meals on this week's plan were SO GOOD! Leanne has this way of putting together ingredients and making it all taste amazing, and it's easy too!
— Karmen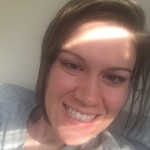 I started getting the Balanced Keto meal plan three weeks ago, and I feel AMAZING! The recipes are delicious and easy, and I am never starving. Before Leanne's type of keto, I was eating paleo and would always have major carb or sugar cravings. After starting this meal plan those cravings have disappeared and I have lots of energy!
— Maddie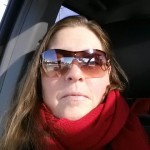 The recipes were delicious. I felt much better and ate less with this meal plan. I probably lost a few pounds because my clothes fit better and I had better sleep.
— Giselle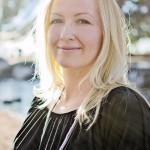 I love the meal plans. The layout made it so easy to follow and enjoy. I also love that all of the low-carb meals are made with whole food while also being dairy free. I was in a rut and Balanced Keto meal plans have helped me get back on track.
— Talena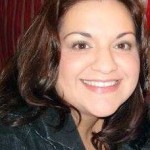 I loved the ease of just having it all laid out for me instead of having to search the internet for a good keto recipe. With the meal plan, I could prep and know what to buy ahead of time which saved me time and stress. When the kids asked what was for dinner I was not in a scramble trying to get something cooked….which for this busy mom is PRICELESS! One of the best parts was having whole food recipes, free from dairy and packed with easy-to-find ingredients. Totally different from the keto recipes you find online.
— Katie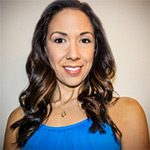 I really loved the diversity of the meals, they were filling, satisfying and packed with flavours so I was never bored. Most days I wasn't even hungry for the snacks. Easy to follow instructions and with a bit of meal prep were easy to throw together during a busy work week. All in all, I loved it!
— Myra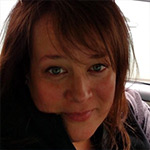 Balanced Keto enabled me to get over a plateau I had been experiencing for a few weeks. In the 10 days I was using the meal plan, I let go of 6 pounds (and this was over the Holidays!!) I thoroughly enjoyed the meals and was grateful of the detailed grocery list and the options for substitutions. The menu made refining my keto way of eating painless and now, I definitely feel like I have a much better handle on this lifestyle! I would absolutely recommend Leanne's plan to anyone interested in starting out a keto lifestyle, or even someone who is looking to refine their way of eating keto.
— Michelle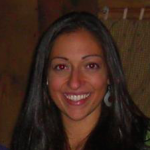 I loved following this meal plan because it took all the stress out of prepping everything ahead of time by providing shopping lists and amounts of each ingredient you need, helping keto fit into my busy schedule. Oh my goodness, some of the recipes were amazing!!! (the hamburgers, the lasagna, and kale pate!). I've even made a few recipes for family or friends since doing the plan and they've loved them, too! I've been so excited about the plan that I've mentioned how great I've felt on it to some of my female friends and family members who I think would benefit from following it as well.
— Angi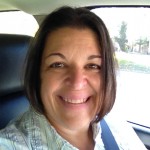 I tried the Balanced Keto meal plan the week before Christmas. I knew that having a game plan before the holidays would hopefully keep me from diverting from my ketogenic lifestyle. Having a shopping list made things so much easier, the meals were delicious (even my three kids enjoyed them), and there were many alternatives when I wanted to substitute an ingredient. Final verdict- meal plan made easy and delicious! A+
— Ellen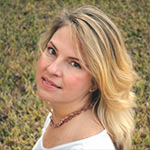 How can I begin to describe how Balanced Keto meal plans saved me! I'm a small business owner and am extremely sensitive to all gluten, grain, legumes, and the like but Leanne's thoughtful meal plans helped keep me on track on the days leading up to the holidays and did the work for me that I did not have time to do. Not only that, but it was so simple to delegate meal duties to my husband. These plans made it so easy.
— Amy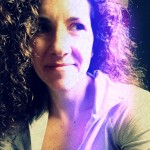 This meal plan is fantastic!!! I have been using the meal plan for 6 days now and I'm loving it! Not only are the recipes great, balanced, and easy to follow but the whole idea of not having to think about what my next meal will be is really a bonus! Thanks so much!
— Tracy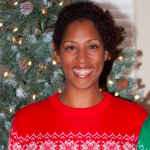 The meal plans make it all so easy! I have already simplified my life by no longer calorie or macro tracking and with the meal plans, I can make great meals without stressing about recipes and ingredients. The ability to customize the meal plans is really key for me because I have allergies to avocados and spinach. Thanks for making these available to the Healthful Pursuit community.
— Airia
Develop an addiction to feeling good by effortlessly following this done-for-you plan.
All you have to do is grocery shop, prepare delicious food, and enjoy! I'll handle the rest.
When I purchase Balanced Keto, how is it delivered to me?
Within an hour of your purchase, you'll receive an email with:
First Balanced Keto Meal Plan
Dietary Modifications Guide for adapting recipes to fit your food sensitivities.
Then, every week on Tuesday at 12 pm EST, you'll get an email from me. Your weekly email will contain a link to your downloadable PDF file. The file contains the hand-created menu for the upcoming week (breakfasts, lunches, dinners and optional snacks), a grocery-shopping list, and instructions to make preparation effortless.
I have food allergies and sensitivities. Is Balanced Keto right for me?
Balanced Keto is gluten-free, paleo and dairy-free. And, with your subscription, you receive a Dietary Modifications Guide to make all Balanced Keto meals low in FODMAP, nut-free, egg-free and nightshade-free. I add white rice every once in awhile as a carb-up option. Root vegetables can easily replace the white rice.
How much will my groceries cost?
You can expect to spend between $50-$75 per person, per week. Of course, this is largely dependent on your location and where you buy groceries. When testing out the plans, I spent $55.67 at Superstore. The key here is that EVERYTHING you buy, you will use. Unlike shopping without a list or a plan, you will not be throwing out moldy produce. Less waste, more savings.
Is the subscription ongoing? Will I be charged again?
Whether you choose the monthly, quarterly or yearly plan, at the end of your term, you will be billed again. If you decide that you don't want to receive Balanced Keto Weekly Meal Plans anymore, contact me, and I will cancel your subscription for you.
How many people is the meal plan set up for?
Each Balanced Keto Meal Plan is developed for 1 person making it very easy to multiply shopping lists and recipes depending on how many mouths you have to feed.
What's the logic behind the meals?
Balanced Keto follows the Fat Fueled protocol. Intermittent fasting is practiced 2-3 times per week. When fasting isn't practiced, the plan includes a nourishing breakfast. Carb-ups are in the plan 1-3 times a week, sometimes less. Snacks are optional, but there for you if you wish.
To gain the full benefits from Balanced Keto, you'll want to become fat adapted, where your body is effectively using fats as fuel, before partaking in carb-ups. If you are interested in becoming fat adapted, you could grab a copy of my program The Keto Beginning and follow 20-30 days of the plan before switching over to Balanced Keto– you'll be emailed a sweet savings code to get The Keto Beginning after purchasing the meal plans. Alternatively, you can simply replace the carb-ups in the meal plans with high-fat, low-carb meals until you are fat-adapted. Here's a video that can help you tell if you're fat adapted.
What are the macros and calories of these meal plans?
I find that eating with an intention to eat low-carb, high-fat works really well in the long-term, rather than focusing on calorie counting. This is why our Balanced Keto meal programs don't feature calorie or macro counts on them.
However, our meal plans are consistently around 2,000 calories per day with 15-25% protein and 30g carbs (75g on carb up days). You can always make adjustments to your caloric intake or macros if you need to!
Can you customize the meal plans?
At this time, I don't offer custom meal plans as part of the Balanced Keto subscription program – the plans are the same for everyone! However, as mentioned above, the plans come with a Dietary Modification Guide which will help you make substitutions for eggs, nuts, FODMAPs, and nightshades.
If you need to make changes based on other needs and preferences not listed above, you can certainly substitute an equivalent ingredient.
Also, you will get access to our private Facebook group with your meal plan purchase, which is a great place to ask for help if you're not sure how to substitute an ingredient.
How can this plan work for me if it's the same for everyone?
Great question! I have found that this amount of food and macros works amazingly for many women, but I recognize that everyone has their own unique set of needs. With this in mind, I encourage you to listen to your body and respect your hunger and fullness cues.
For example: Not hungry for a snack? Skip it! Extra hungry at lunchtime? Bulk up your meal with some additional fat, veggies, or simply have another serving. Don't feel like a Rocket Fuel Latte for breakfast one morning? Have an nutrient-packed keto breakfast of whole foods instead.
You are the expert on you — you call the shots!
Are the meal plans suitable for vegans or vegetarians?
While these meal plans do contain meat and eggs, many vegans and vegetarians have still found them helpful. You have my blessing to add or subtract whatever is necessary to make them your own.
Simply replace the meat or eggs in the plans with your favorite low-carb plant-based protein option. Black beans, chickpeas, lentils, walnuts, broccoli, and non-GMO tempeh are all great options.
You will get access to our private Facebook group with your meal plan purchase, which is a great place to ask for help if you're not sure how to substitute an ingredient.
For more support with plant-based keto eating, check out this video. Be sure to listen to Episode 49: Keto Without Meat and Episode 97: Plant Based Keto on The Keto Diet Podcast, too!
When will I be added to the exclusive Facebook Group?
Once you complete your purchase, expect an email in your inbox in a couple of moments with instructions on how to join the Facebook group. Can't wait to see ya there!
I need help! I'm unsure of a couple of things… who can I contact?
Email us and we'll answer everything we can.