FAT FUELED PROGRAM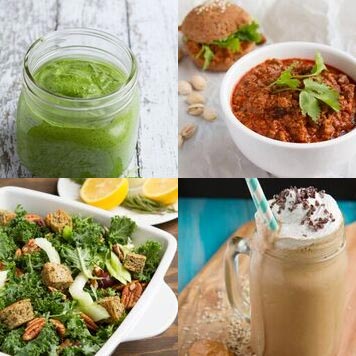 TAKE CHARGE OF YOUR HEALTH
Giving dietary fat primary real estate on my plate has been my ticket to freedom on so many levels.
What began as a textbook approach to nutritional ketosis, has morphed into an epic journey of using dietary fat to my advantage – to heal, to balance, and to thrive.
My hormones are optimal for the first time ever.
My 8-year battle with amenorrhea is over.
My periods are natural, normal and pain-free.
I have abundant energy.
My weight is stable.
I love my body,
and I'm excited to share this with you!
I am nourished, I am strong, I am balanced, and I'm using keto, and a healthy dose of dietary fat, to keep me here.
This is what it means to be Fat Fueled.
Take charge of your health. Join me!

THE PROGRAM TO TRANSCEND YOUR HEALTH
The newly updated & expanded Fat Fueled is a one-of-a-kind support system that shows you exactly how to achieve hormone regulation, balanced moods, increased energy… while eating fats and following a keto diet!
Bursting with actions to take charge of your health, Fat Fueled is a sane way of approaching a high-fat lifestyle that is far from the obsessive numbers game associated with the D word, (diet – ew).
With the Fat Fueled Program, I will show you how to…
Slide into fat-burning mode, without needing to go strict low-carb.
Bust through plateaus to create a life you love.
Boost your body's ability to heal, naturally.
Liberate your ketogenic life from restriction, macronutrient manipulation, exercise abuse, and feel hot-dawn sexy doin' it.
16 chapters, 157 actionable guides, 324 pages, mindful meal plan, and over 60 keto, high-fat recipes that are free from wheat, dairy, grains, gluten, legumes, sugar, and low in eggs, nuts and FODMAPs to uncover your best self by fueling, and healing, with fat.
Plus, you'll gain access to our EXCLUSIVE FACEBOOK GROUP COMMUNITY with 9,600+ members so you receive support in your transformational journey. Inside this supportive and encouraging group, you'll discover direct support, resources, advice, and ongoing inspiration 24/7/365.
End the obsessive numbers game.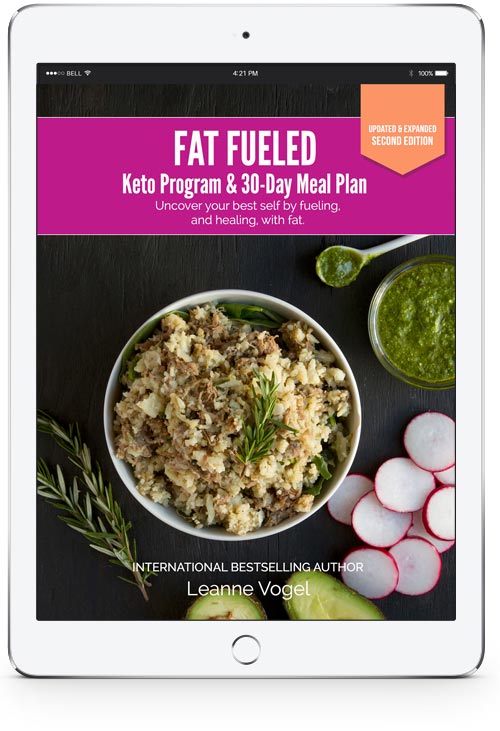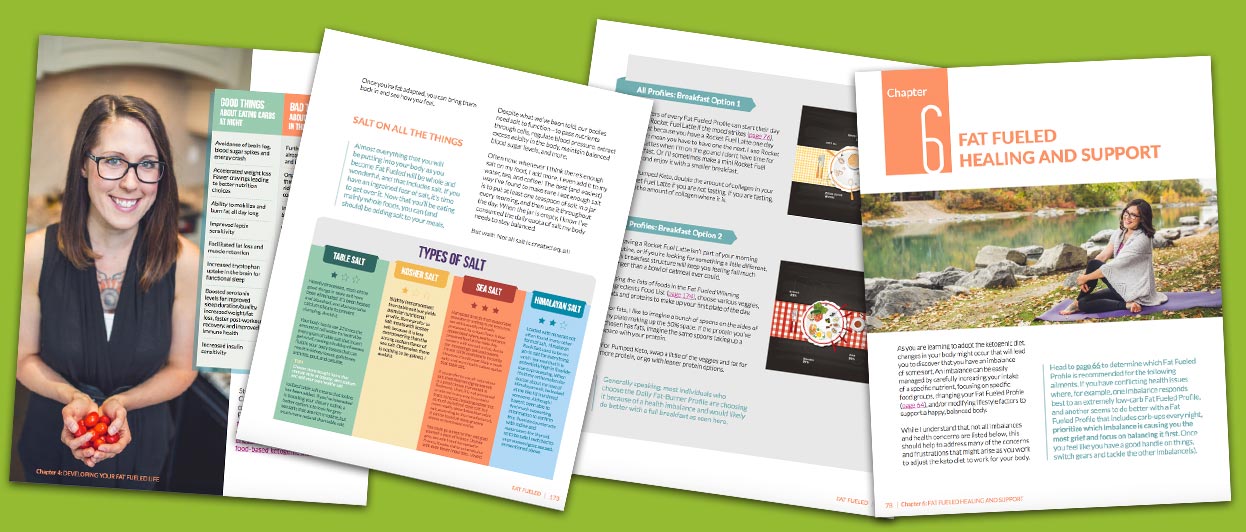 Becoming Fat Fueled is a state where your body has adapted to burning fat as fuel. As you slide into fat burning mode (without the need to go strict low-carb all the time) your body will begin to promote the balancing of your hormones, energy, weight, cravings, food sensitivities, and emotional food triggers.
When we're jumping on (and falling off) the "wagon", we get stuck in an endless loop of feeling like we've failed over, and over and over. Fat Fueled allows us to transform our feelings of shame and failure into thoughts and actions that make a transformative impact on our lives.
With whole food based nutritional ketosis you restore balance to your body and can alleviate symptoms such as: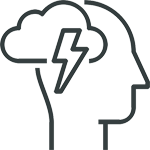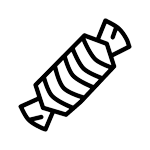 BLOOD SUGAR IRREGULARITIES AND CRAVINGS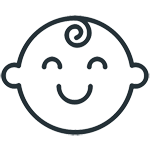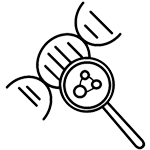 HORMONAL IMBALANCES AND MOOD SWINGS
THE BIG, FAT, BURNING SCIENCE
All forms of carbohydrate – fruits, vegetables, grains + starches, are broken down into glucose by your body, increasing your blood sugar. Your body considers raised blood sugar as being toxic, so it releases insulin (a storage hormone) to push the glucose into your cells. Once this occurs, your blood sugar decreases, making you hungry again.
This vicious cycle of blood sugar highs and lows is why you experience endless hunger + cravings.
The release of insulin halts your body's ability to release fat and toxins. If you're eating carbohydrate-based foods every 2-3 hours, your body is never fully able to exercise its ability to rid itself of excess. And, if more carbohydrates are consumed than what your body needs, it will be converted into triglycerides and stored in your blood, leading to weight gain and unbalanced cholesterol.
But, when we lower our intake of carbohydrates, increase our consumption of glorious fats and moderate our protein intake, our blood sugar and insulin levels are reduced, levels of HDL cholesterol increase, and the visceral fats around your vital organs are "eaten up". This is nutritional ketosis.
In nutritional ketosis, your body becomes a fat-burning machine, effectively breaking down fatty acids into ketone bodies that are used, even by the brain, as fuel. Studies show that nutritional ketosis has the potential of alleviating food cravings, blood sugar irregularities, mind fog, excess body weight, abnormal cell growth, psychological imbalances, infertility and more.
In nutritional ketosis, we're tripping the metabolic switch, leading to so much more than just weight loss.
Achieve the state of health you've been searching for.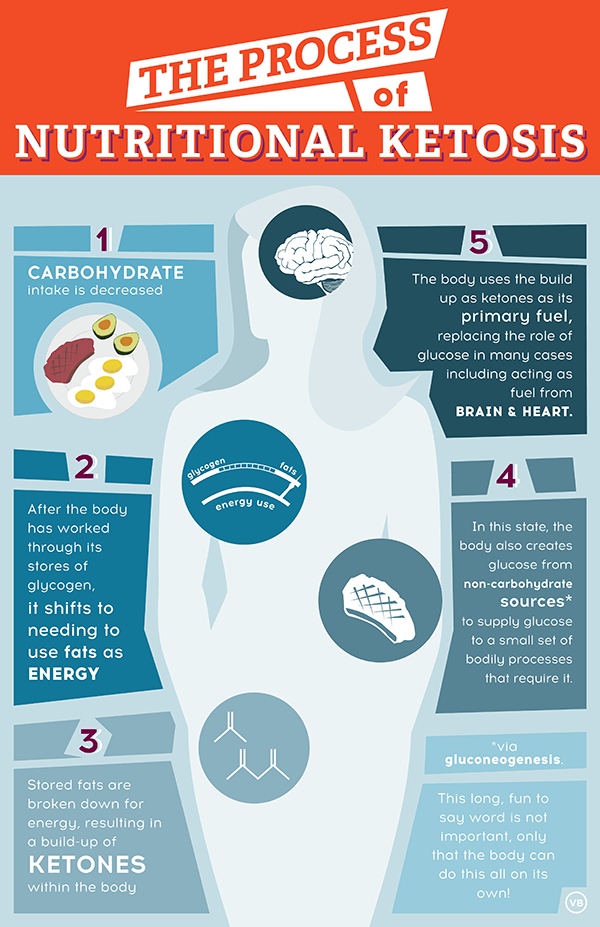 SIDE EFFECTS OF BECOMING FAT FUELED…
Freedom to go long periods of time without getting hungry • Confidence to nourish your body with fats • Ability to manage blood sugar irregularities • No more dizzy spells • Start a dialogue around what you feel like eating instead of what you "should" be eating • Energy to go on walks with the kids • Feel satisfied after a meal • Pure energy without caffeine • Freedom from sugar cravings • Reliable memory • Stable hormones • Reduced allergy symptoms • Restful sleep, no more insomnia • Smooth moving joints • Powerful digestion • Reduced food sensitivities • No more diet stress • Balanced moods • Reduced anxiety • Reduced binge episodes • No food guilt or shame • Clear sinuses • Balanced periods • Normal hormone levels • Powerful fertility and more.
You're ready to thrive and have it all.
WHAT WILL WE BE EATING
ON THE FAT FUELED KETO PROGRAM?
Here are some of the highlights…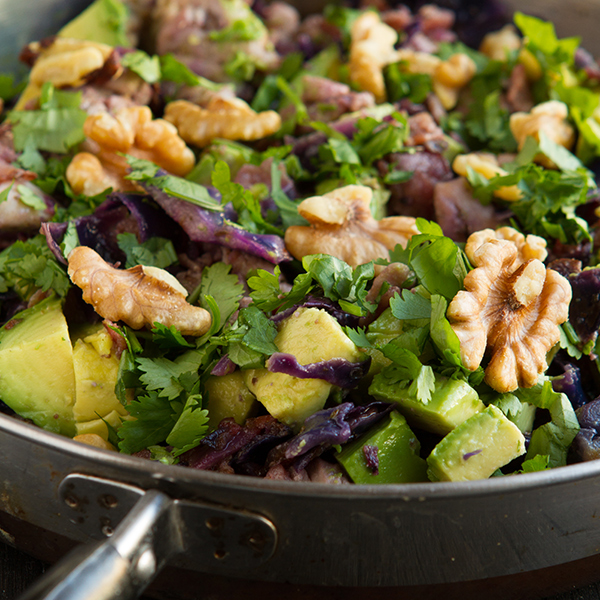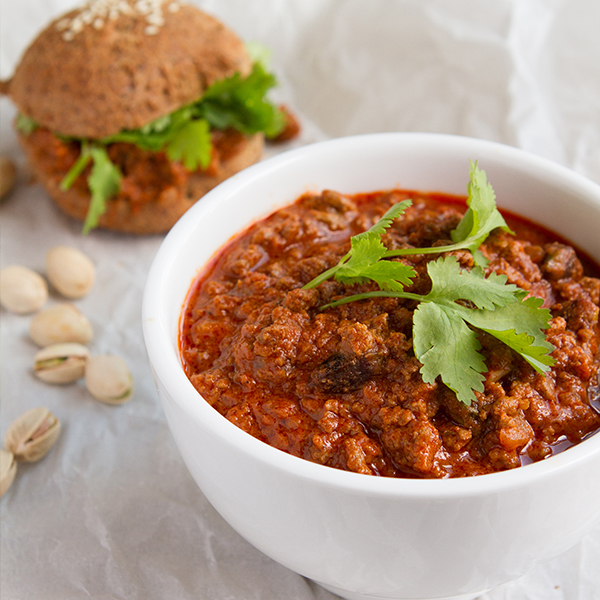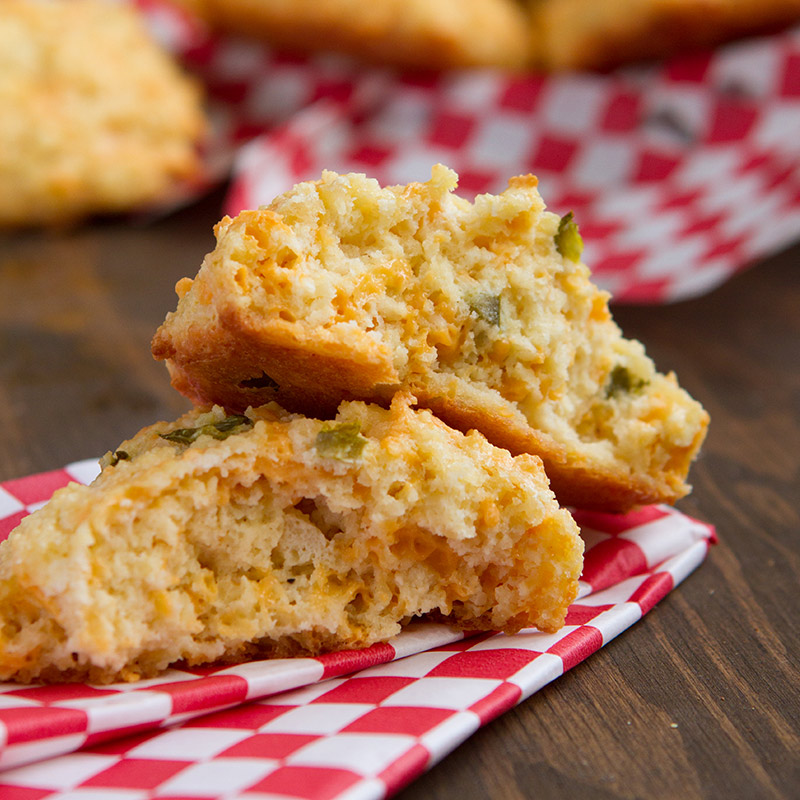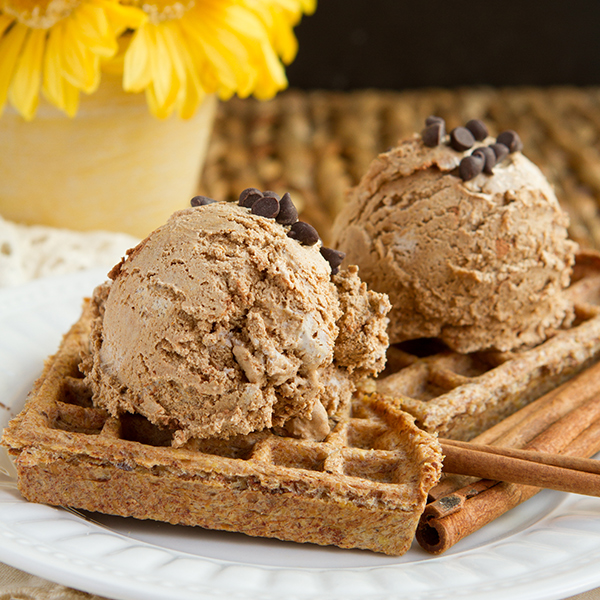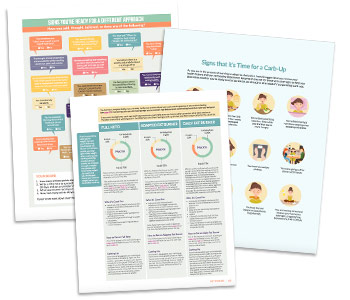 A support system to supporting your health and liberating your eating style by eating keto.
16 chapters on defining your Fat Fueled Profile to kick-start your body's natural healing process using one of the five profiles.
A 6-week and 7-day practice to body positivity and intuitive eating how-to.
Signs you need more carbs and what to do about it.
Workout and movement plans and how they relate to health imbalances.
7 signs that dieting is ruining your life (and what to do instead).
6 weeks to relinquishing shame, guilt, and fear around your food choices.
8 signs that you're fat adapted, beyond measuring blood, breath, and urine.
Plus… how to boost fats, thrive with food allergies, translate your cravings, intermittent fast safely, bust plateaus, decipher blood work, do fasted cardio, manage keto complications… and more.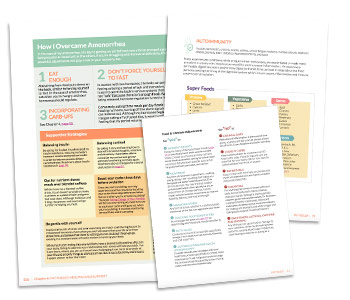 HEALING YOUR BODY WITH KETO
A dedicated 24-page chapter dedicated to guiding you through healing your body, achieving health, balance, wholeness, and setting up your life in a way that continues on that journey for the long-term.
15 clear actions for healing hormone imbalances with keto.
Adjusting keto to aid in overcoming gut imbalances.
Lifestyle and food adjustments for overcoming food sensitivities.
The essential keto ingredients you need if you have thyroid imbalances.
Balancing autoimmunity, adrenal dysfunction, neurological health, hormones, candida, and more.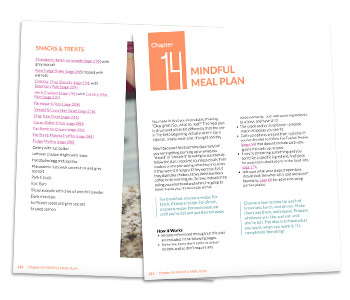 A pick and choose keto meal plan for ultimate flexibility. Choose from a rich list of nutrient-packed breakfast, lunch, dinner and snack recipes that are quick to prepare and deliciously beautiful. Over 90 combinations for endless days of Fat Fueled, keto eating.
Comprehensive layout for ease of use.
Uses a mixture of plant-based and animal-based fats.
Metric and standard weight for all ingredients and recipes.
Boasts pure and natural foods.
Completely gluten-free, grain-free, sugar-free, dairy-free, legume-free, low-FODMAP, with minimal eggs.
… and more.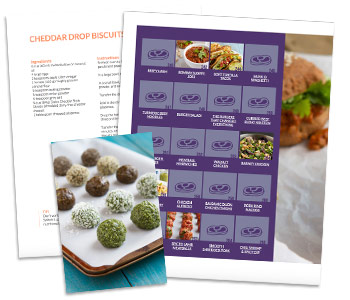 A collection of 60 Fat Fueled recipes created to balance your body one meal (or treat) at a time.
6 simple yet delicious drinks for intermittent fasting, or anytime.
13 tasty small bites for sides or snacks.
10 speedy vegetable-based sides to boost the green.
19 quick meals that you can serve to guests and be proud.
7 epic carb-up meals to keep it wholesome during carb night.
5 satisfying treats that will fuel you, any time of day.
Metric and standard weight for all ingredients and recipes.
Bonus tips for adjusting recipes to work with your food allergies, preferences, and schedule.
… and more.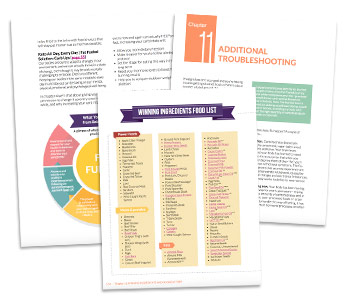 OVERCOMING PLATEAUS & OTHER CHALLENGES
Over 15 bonus resources to boost your Fat Fueled experience and set you on the path of wholesome awesomeness.
How to overcome keto flu
Avoiding constipation
Successfully adjusting your supplements
What to do when you're losing hair
How to address disaster pants situations
Healing acne, and more!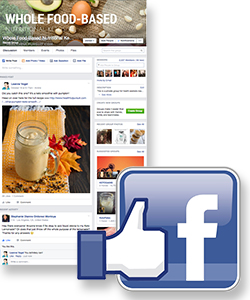 EXCLUSIVE ACCESS TO OUR PRIVATE FACEBOOK GROUP
That will support you in your transformational journey…
I'm not going to just pocket your money then leave you on your own to implement a high-fat, keto-burning lifestyle. My desire is for you to turn your body into a fat-burning machine and experience real, lasting results.
That's why, with your purchase today, you'll receive an exclusive invitation to join the Whole Food Nutritional Ketosis private Facebook group. Inside this supportive and encouraging group, you'll discover direct support, resources, advice, and ongoing inspiration 24/7/365.
On top of that, you can know that this group is a safe haven because you'll be loved, encouraged, and supported by a growing community of over 9,600 other like-minded women who understand exactly how you feel and know what it's like to be where you are right now.
And I can promise you that this Keto Facebook group is unlike any other you've ever tried
before. You'll NEVER have to worry about…
Putting up with admins who "preach" their narrow-minded beliefs about keto as if it's an exact science..
Not feeling like you're really heard… and simply being told to "eat less carbs" when you run into a weight loss plateau…
Getting bashed by an overly strict group leader who's constantly harping on counting calories, calculating macros, and lowering carbs…
Feeling guilty for not eating exactly what your leader eats… even if it's a healthy plateful of veggies…
Receiving ultra-critical responses from others that make you feel bad about yourself…
Unlike many of the keto Facebook groups out there, I've specifically designed this supportive and positive group to set you free from all that restriction, deprivation, and one-size-fits-all approach to keto!
Instead of making you feel more stressed out and discouraged, this group is here for the sole purpose of building you up, helping you adapt keto to your unique needs, and empowering you to experience the abundant health, confidence, and freedom that is possible with a high-fat eating style!
So order now to take advantage of this exclusive opportunity to get the ongoing support and answers you need to achieve your health and weight loss goals more effortlessly!
Created by a woman, for women. The sensible program to creating a Fat Fueled, ketogenic life specific to where you're at right now. Health imbalances, food allergies, weight, hormones, energy levels, goals and all. This is your opportunity to get off the diet wagon once and for all and uncover a life of clarity, peace and abundant energy.
Actionable steps for the life (and body) you love.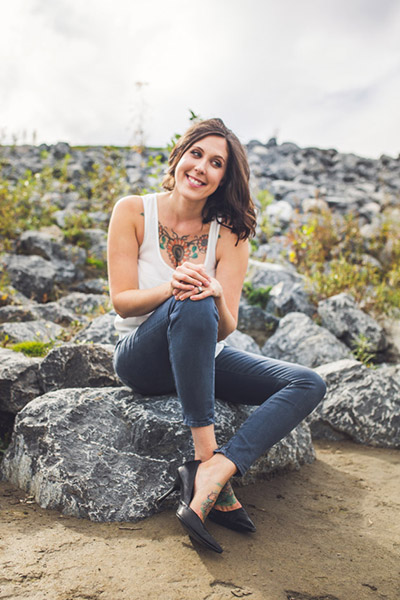 FRUSTRATED WITH YOUR BODY?
Your body is completely unique and requires a slightly different eating style than the pretty lady to your right (if there is no lady there, imagine your best friend, or your sister, or a colleague… you catch my drift). If what you're doing isn't working for you it may be because it's not right for you, and that's okay.
If you're juggling diet rules with emotional eating, coupled with dreams of a better life, and an overwhelming frustration that your body isn't on your side, it's time for an upgrade.
No matter where you are in your journey, Fat Fueled takes the guesswork out of healing thyroid imbalances, adrenal fatigue, hormone irregularities, weight plateaus, anxiety, candida, amenorrhea, and infertility, with keto. It's as simple as being open to seeing fat in a different light.
SLIDE INTO FAT-BURNING MODE, NATURALLY
While it may work for some, the one-size-fits-all ketogenic approach leaves many with more questions than when they began, especially as it relates to women's health. If your experience with keto, high-fat, or low-carb paleo, left a lot to be desired, Fat Fueled fills in the gaps and sets you on a track of healing with fats.
By selecting 1 of the 3 Fat Fueled Profiles in Fat Fueled, I show you how to create a nourishing high-fat eating style that liberates you from a life of restriction, macronutrient manipulation, and exercise abuse… while feeling hot-dawn sexy doin' it.
Lasting hormone regulation, balanced moods & increased energy IS here, waiting for you.
I wrote this program for you, answering every keto question you've ever asked me, any hesitation you've ever had. I collected it all, sorted it all, and wrote it specifically for you. I imagined that I was writing to a best friend and that this best friend would use this program to create the life she had always dreamed of living but; up until now, never knew was possible.
I'm just a girl who's only saving grace against a life of crappy hormones, amenorrhea, anxiety, over exercising, acne, depressive tendencies, binge eating, and overwhelming stress, was defining a Fat Fueled, ketogenic life for myself.
Fat Fueled is the last 14 months of my life and private practice experiences, files, and lessons all bundled up in a digital package for health seekers looking to take charge of their health in a new way – to heal, to balance, and to thrive.
Feel the freedom of fueling, and healing, with fats.
WHO IS THE FAT FUELED PROGRAM FOR?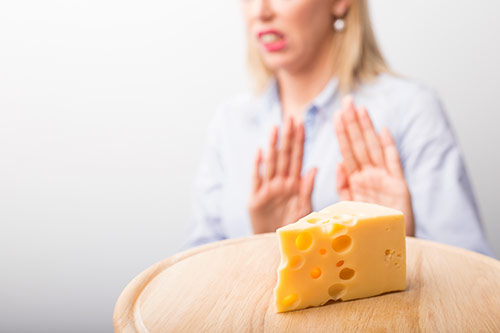 SCARED OF FATS
Coming from a place of restricting fats, Fat Fueled is going to open up a whole new world for you. When you get hungry, it will be subtle and gentle, not raging and punchy.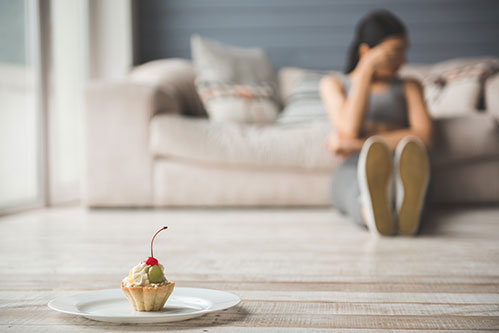 GOING CRAZY COUNTING MACROS
If you're coming from a strict low-carb, keto life, Fat Fueled will highlight that there are more ways of achieving fat-burning than living life in a rigid plan.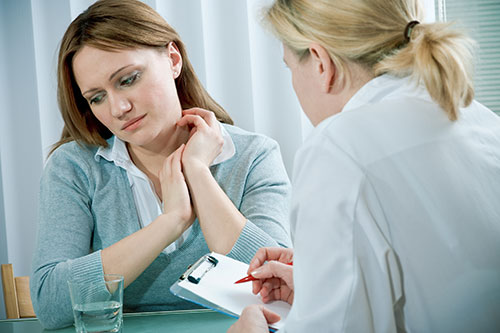 NOT EXPERIENCING DIET SUCCESS
If you're coming from a diet mentality where everything is measured, boxed and tagged, Fat Fueled will liberate your choices and help you set trust in yourself.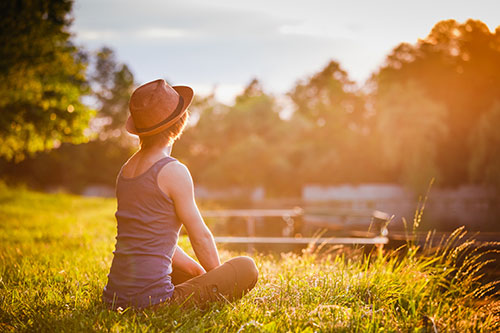 LOOKING FOR A NOURISHING APPROACH
If you're coming from a strict low-carb, keto life, Fat Fueled will highlight that there are more ways of achieving fat-burning than living life in a rigid plan.
It's the journey to healing your body to badassness.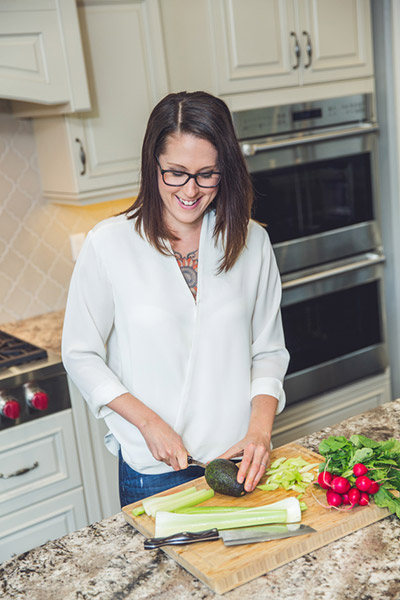 Freedom in your life.
To stop the numbers game.
Uncover the health you were always meant to have.
Feel the best you've ever felt.
Gain confidence, clarity, abundant energy and the drive to do what you've always wanted to do.
Transform how you nourish yourself.
I don't want you to feel lost anymore.
I want you to stop pushing your body.
I want you to be happy.
I want you to love your body.
I want you to honor yourself.
I want you to feel whole.
I want you to feel empowered.
And all of this starts by letting your body slide into its happy place. Note that I used the word slide and not force.
There will be no forcing here.
You ready? Of course you are. Don't think, just do. Trust yourself and lets get started.
FAT FUELED PROGRAM ENTHUSIASTS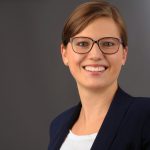 Leanne, I love you and your fabulous work! I am a type 1 diabetic living a low carb lifestyle. Finding your program Fat Fueled and your keto way was life changing and liberating for me. You have an amazing ability to think outside the box! Hugs from Germany <3
— Johanna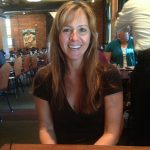 I've been keto for nearly 3 months and your content on being fat fueled has helped me stick to it and feel good about eating healthy foods. I especially appreciate your female-focused discussions about hormones and overall nutritional needs. I finally feel in control of my life again! Thank you!
— Kelly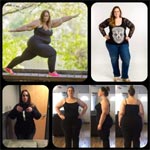 I have a fat disorder called Lipedema that makes my legs swell and makes it very hard to lose weight. It wasn't until I found the Fat Fueled approach to keto that I was successful in losing 45lbs. Through a ketogenic diet, exercise & compression, I'm on my way to great things!
— Nicole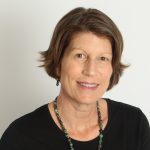 I started Fat Fueled 6 weeks ago and the pain in my right hip from osteoarthritis is almost gone. And because of my thyroid, I don't do full Keto anymore. I found I can balance my blood sugar and my pain on the Fat Adapted profile from Fat Fueled. Thanks Leanne!
— Heddi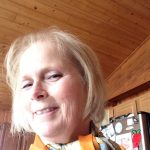 Thank you so much for your Q&A's! I really learn so much from them. I have both of your books and I've just finished reading Fat Fueled. They are so full of information and recipes that my husband and I have been following. Both of us have lost weight and our blood labs are perfect!!
— Karen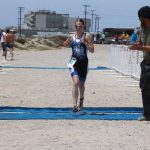 I have been an endurance athlete for 12 years now, a vegan for 3.5 years, and am now starting my Fat Fueled journey. I have found your recipes immensely helpful as I train for Ironman distance triathlons. I don't have to eat as much during the workout, and I avoid the horrible gut-bombs and sugar fermentation bloat that so many athletes suffer from. I consider your recipes vital to optimal performance and stalk your website regularly to see what new brilliance shows up!
— Amanda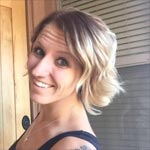 Your books have seriously changed my life. I had brain fog, I started to gain weight I couldn't get off, and I was tired ALL of the time. I couldn't get my doctor to take my complaints seriously. I started to listen to Fat Fueled and finally found myself a doctor that would listen. I was diagnosed with Hashimoto's/Hypothyroid from my new doctor, and a month later following Fat Fueled and I am feeling SO much better.
— Ashley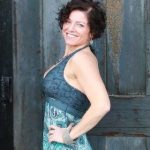 What I LOVE about Leanne's protocols is that they are for women. My favorite book (so far!), is Fat Fueled because it taught me not to worry about calories, macros and the other little things that cause added stress. I feel great, my obsessing over what to eat or not to eat is gone, and most importantly, I have learned to listen to what my body needs and doesn't need, and that it is all a work in progress.
— Annette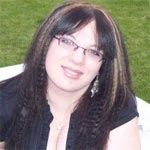 After reading Fat Fueled, I've found that Leanne is a ball of badassness covered in keto chocolate scrumptiousness and topped with a piece of bacon… and she's smart!
— Jasmine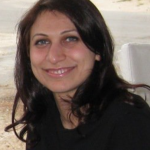 On my own search for hormonal health, I've found it very difficult to sift through all of the confusing information that's out there. I am thankful that in Fat Fueled, Leanne shares her own journey with so much detail and authenticity. As an emotional eating expert who is learning and teaching people to listen to their intuition around food, I find it very hard to recommend books that dictate a certain way of eating. Even though Fat Fueled is primarily about eating high fat, the intuitive and experimental nature of its approach coupled with the mastery that is expressed in the way difficult concepts are simplified is beautiful.
— Ruba | Ruba Homaidi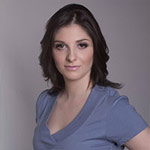 I love this program! After watching some of Leanne's videos, I decided to take a risk by eating high-fat. My body has healed SO MUCH over the past few months. Fat fueled is an awesome guide to eating high fat and healing your body.
— Luise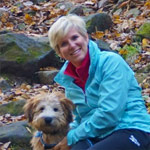 Fat Fueled is full of practical information for living a healthy lifestyle of eating low carb/high fat. The program addresses many issues women may encounter while switching to a high fat eating style, however, my husband also found it very helpful. I have had great success with this resource and want to thank Leanne for her work.
— Carol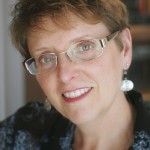 Leanne's Fat Fueled program goes beyond addressing the keto diet with chapters on eating with food restrictions or medical conditions, balancing hormones, blood tests, shortcuts, and even a whole section on intuitive eating. Every question you've ever had about a keto approach is answered here! Whatever diet you follow, Fat Fueled is a comprehensive resource for anyone interested in a healthful eating style.
— Ricki | Ricki Heller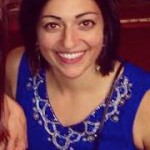 I'm 25 and have struggled with amenorrhea for three years and have had a damaged relationship with food in the past. Thanks to Fat Fueled, I'm learning how to put my body first without the need for a strict regime and I'm gaining the confidence to listen to my body. I'm still on my journey to recovery and healing my body and am SO happy I've found Leanne as a resource!
— Angi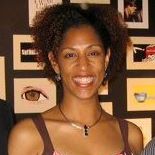 I have been eating a ketogenic diet for months now and as a researcher, I have seen, read and heard many approaches. Fat Fueled is the only reference written for women that begins by encouraging women to be kind to themselves and put their health first. I have been tracking my macros for close to a decade, but in the weeks since following the program (and stopping the tracking), I am down almost two pounds, I sleep 7 hours at night, and I feel so much more at peace with my body.
— Airia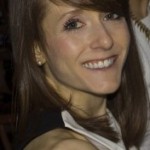 Fat Fueled provides a way for us to overcome the ongoing numbers game. Leanne has overcome her long-term battle with amenorrhea, while at the same time cementing her positive relationship with food. Fat Fueled is an investment worth making and has all the potential to be life changing.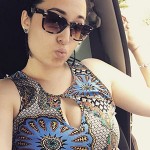 The Fat Fueled program doesn't talk about weight loss or restrictions, doesn't give you international rules, but indirectly provides tools to create weight loss through caring about your body. The Fat Fueled Program has inspired me to listen to my body, eat way more fat and trust what I need to balance myself out.
— Lisa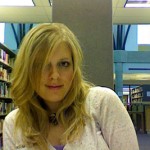 The best thing about Fat Fueled is that it feels like it's written for ME. The keto space is so male-dominated, and when I tried those things that work well for men and found that they didn't work for me, I was really discouraged. Fat Fueled validates that not only is there nothing wrong with not fitting into that box, there is no box! It is neither prescriptive nor restrictive, and that is a game-changer!
— Danielle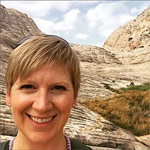 Reading this book feels like having a conversation with a who just happens to know a shit ton about compassionate nutrition from a fat-fueled perspective! The detailed plans for hormonal dysfunctions make this book a resource guide that will help you take the power back over your whole food nutrition. Bravo Leanne!
— Lindsay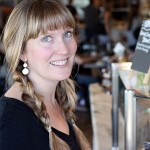 The Fat Fueled program is ridiculously thorough (and I mean that in the best way), but the way it's written and organized is the opposite of overwhelming. Look no further, this is the only program on keto that you'll ever want or need. I'm a long-time fan of Leanne's work, and this is by far the best book she's ever written!
Leanne has created an amazing resource in Fat Fueled that goes way beyond what we learned in The Keto Beginning! Fat Fueled addresses our individual needs and supports the various issues (thyroid imbalances, hormone issues..) that we might bring to the table that have affected our success with a strict keto approach. It's a great resource and I highly recommend Fat Fueled!
— Theresa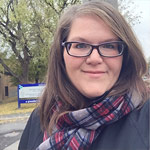 I discovered Leanne and her Fat Fueled approach to keto on the advice of my naturopath. Struggling with hormone imbalances, PCOS, autoimmune issues and an insatiable addiction to sugar, I was at my wits end. Following the Fat Fueled approach has helped me find balance for the first time in my life. Thanks to Leanne, I'm living a happy, fat fueled life and feel better than I ever have.
— Susan
Being a breast feeding mother, having the tools to nourish myself properly is of utmost importance to me. I'm not only providing myself with the nutrients I need, but also my baby with the highest quality choices available. Leanne has done a tremendous job at laying out the information in a concise, fun, and easy read with Fat Fueled.
— Lesley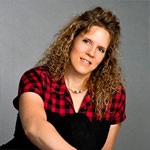 I've tried the keto diet in the past but as much as I wanted it to, it really didn't work for me but after reading Fat Fueled, I am giving it another try. Unlike many other programs, Fat Fueled is not your typical one size fits all solution. You are given a plethora of different options to choose from and a vast assortment of useful tips and tools to help you along the way.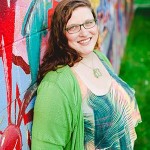 Holy chock full of information Batman! Unlike other writers in the nutrition space, Leanne embraces that we are all individuals with lots of differences both inside and out. She put together this Fat Fueled program so that each reader's journey can be a choose-your-own-adventure of finding what works for them, not just what worked for her. This unique approach is powerful and something I'm excited to explore further!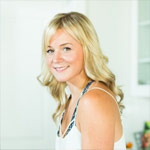 Leanne's Fat Fueled is an amazing resource for anyone looking to follow a ketogenic way of eating with a non-diet approach. I love how Leanne outlines the incredible importance of taking care of yourself, listening to your body, ditching dieting mentalities, and truly embracing who you are as you journey the Fat Fueled Road to healing and better health.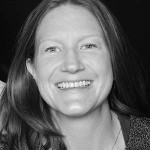 I spent years believing in the low fat, low-calorie way of life and I have suffered from IBS and bloated tummy for as long as I can remember. Going Paleo helped, but I knew that there was a better level of health out there for me to achieve. Enter Fat Fueled. It is the program I needed to take my health to a new level, taking the guess work out of nutritional ketosis in an easy to understand, entertaining, and delicious way.
— Tiffany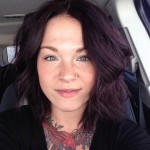 Leanne is extremely intelligent and hilarious. Fat Fueled is an honest and eye-opening look into using fat to balance the body that anyone can understand and implement for lifelong change. I have already recommended it to everyone that I know!
— Megan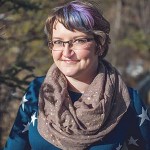 Combined with The Keto Beginning, Fat Fueled is the missing and critical guide that the keto community desperately needs. As a woman, it's easy to give in to feeling guilty over food choices; Fat Fueled has helped me learn to listen to what my body actually NEEDS and the stress (and pounds) just melt away! I feel like I've been waiting for this book my whole life – thank you, Leanne!
— Anna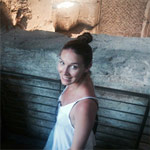 I've always struggled with portion size and the "Fat Fueled Plate" diagrams she included in the book are incredibly helpful and easy to follow. Leanne always does such an amazing job at breaking down information and making it fun to read! She helps me see that I can understand my body and what it needs to be happy and healthy. I would absolutely recommend this book to anyone and everyone!
— Christina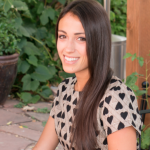 Just like everything else Leanne puts out there, "Fat Fueled" is nothing short of amazing. Leanne put her heart and soul into this program and it shows while reading each and every page. There are countless reasons why I love it – everything from the recipes and pictures to the content and information is outstanding, but my favourite thing about "Fat Fueled" is the fact that Leanne focuses on "healing" throughout the entire book. She truly wants the reader to personalize their health journey, fuel themselves with the most nutrient-rich meals possible, and heal themselves so they can live a life of freedom and not be tied to a restrictive diet or held back by their illness or disease. I will be recommending "Fat Fueled" to everyone because Leanne has definitely taken everyone into consideration as she prepared this program, so each of her readers will be able to feel fulfilled after reading "Fat Fueled" and learn that fat can truly heal you from the inside out.
— Meg | MegtheRHN.com
When I purchase Fat Fueled, how is it delivered to me?
Fat Fueled is a digital publication, a PDF that contains a full 324-page program. When you make your purchase, you will be sent an email. Once the link in the email is clicked, the file will download to your device and will contain the Fat Fueled program in a PDF format. You can save the document to your computer, or send it to your device. For instructions on how to do this, you can Google, "How to save PDF to *name of your device*". Alternatively, you could print it out and keep it handy. You can keep the copy forever. If you lose it, you can send me an email and I'll take care of you!
How is "Fat Fueled" different from "The Keto Beginning"?
The Keto Beginning is the beginner's guide to eating high-fat for the first 30 days. It guides readers through exactly why eating high-fat works. While Fat Fueled guides it's readers on how to create a keto eating style that's right for them and their bodies. Fat Fueled goes through a touch of the basics, but not as in-depth as The Keto Beginning. If you are just getting started on your high-fat journey, I would suggest having both, but you could start with one and transition to the other. If you want both, you can purchase The Keto Beginning and Fat Fueled as a bundle for more than 15% off.
What are the macros and calories recommended in this program?
In this program, I recognize that there are more ways to achieve fat-burning than sticking to a strict, rigid plan and tracking every morsel of food that enters your mouth. This program will help you learn to listen to your body's hunger and fullness cues, hone in on your specific needs and finally trust yourself.
Being in tune with your body means there's no need to follow a set plan of macros and calories. You will know what your body is asking for and you'll effortlessly give it precisely what it needs to feel and look your best.
If tracking macros and calories is totally your thing, no worries! I have you covered, too. But please note that this is not the main focus of the program. Alternatively, you may find that The Keto Beginning is a little more your style.
What's new in the Updated and Expanded version?
We've added 24 NEW pages with refreshed ideas and updated concepts. Within these pages, you'll find a clearer intuitive meal plan, a 6-week and 7-day practice with body positivity and intuitive eating practices to help you connect to your body, and a section with facts on current events affecting the ketogenic community. One of my favorite additions is the expansion of chapter 6 on healing your imbalances with keto. We've expanded on Autoimmunity, Adrenal Dysfunction, Neurological Health, Hormones, Candida, Amenorrhea, and more. We've also made the program more accessible for everyone by including both metric and standard weight for all ingredients and recipes. Overall, the program has been edited for clarity and simplicity, and has been redesigned with beautiful infographics and a fresh color scheme.
I am already eating gluten-free and sugar-free. What would be the best to buy: "The Keto Beginning" or this new program?
The Keto Beginning is an introduction to eating high-fat and Fat Fueled is the continuation. Think of Fat Fueled as the "second step". I would recommend using The Keto Beginning as a source for information on WHY eating fat works and Fat Fueled for making it work for you.
When will I be added to the exclusive Facebook Group?
Once you complete your purchase, expect an email in your inbox in a couple of moments with instructions on how to join the Facebook group. Can't wait to see ya there!
I need help! I'm unsure of a couple of things… who can I contact?
Email us and we'll answer everything we can.
(Note: Because this is a digital product and an instant download, once the product is downloaded to your device, we do not offer refunds or exchanges on the product. Refunds cannot be processed beyond 30 days of the initial purchase date.)