International Bestselling Author of The Keto Diet | Host of The Keto Diet Podcast | Founder of Happy Keto Body
Master the secrets of 'holistic keto' and measure your results in:
pounds lost confidence gained stress reduced more energy the healthiest you
Yes, it's possible to end all your keto frustrations today!
What's the biggest difference between feeling consistently awesome vs. the on again, off again dieting train wreck?
Hint: it's not staying under 20g carbs, super-strict macro counting, limiting your veggie intake, or upping your fat content until you're drinking olive oil.
The classic keto diet wreaks havoc on women's bodies - cravings, weight plateaus, low energy, round-the-clock hunger, imbalanced hormones, carb binges...
The biggest difference between awesome and train wreck?
A plan designed for you.
---
With the amount of time, effort and commitment you've invested in your health over the years, you deserve to feel and look your absolute BEST.

You deserve to know exactly how to customize your eating plan to fit your body and your lifestyle - waking up every day FREE from the "desperate dieting" roller coaster and carb-craving binges.

You've earned the right to be able to listen to your body, interpret the signals and adjust your diet accordingly, instead of being told what to do by people who still believe there's only one right way to eat keto.

You deserve to actually feel like the abundantly joyful, healthy, balanced woman you've always known you could be, instead of jumping from one fad diet to the next, hoping "this will be the one."
You don't have to eat pounds of bacon.
You don't have to lower the carbs to dangerous levels.
You don't have to limit your veggie intake.
You don't have to follow a man's plan.
There is more than one right way to follow the keto diet to successfully lose weight, heal, nourish, protect and strengthen your body down to the cellular level.
All the while setting yourself up for more confidence and better results.
You're invited to join us, as we help you find your keto sweet spot with a PRACTICAL keto approach and transform your body into a...
Happy Keto Body™
The Ultimate 12-Week Online Keto Program For Fat-Burning Women
The only program, community and support you'll ever need to balance your hormones, reset your metabolism, lose weight, boost your energy and love your body.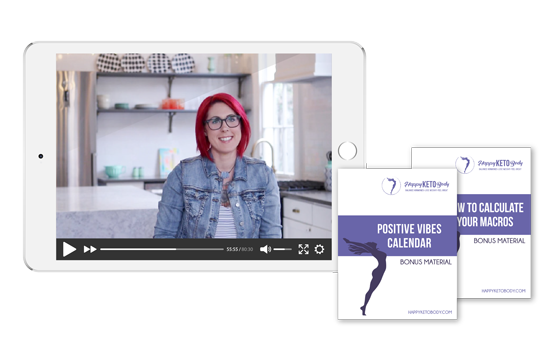 Training
Get over 31+ hours of online videos, expert interviews, and digital downloads, all vital to your success.
Stop feeling uncomfortable in your body and silence the desperate dieter inside you.
Be transformed into a healthy, confident, joyful fat-burning woman in just 12 weeks.
All course materials, including streaming videos, MP3s, PDF training guides, and additional resources are within your Happy Keto Body account.

Help and Support from an Actual Doctor
Expert help, advice and teaching from a Holistic Nutritionist a certified Naturopathic Doctor, and Dietician – ensuring you're getting solid medical advice throughout the 12-week program.

Designed and Created for Women...
Unfortunately, so many keto "experts" are men, creating programs for men. You're a woman, you need someone who knows your body's unique needs.

No Recycled Resources
Many programs are nothing more than curated content pulled from blog posts and podcasts, then slapped together haphazardly with no real structure. Happy Keto Body is designed, from start to finish, with entirely new content available exclusively to members.

Tools and Strategies To Help You Customize Keto for You
Pinpoint your issues and address your personal concerns and health conditions with tools designed to support you on your own personal, customized journey toward a Happy Keto Body.
For keto women who are doing everything they're told to, but still aren't getting the results they want...
I want a Happy Keto Body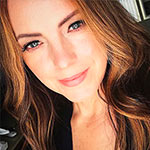 "For those of you who are not a part of the Happy Keto Body program, you are really doing yourselves a disservice. I'm in my mid-50's with Hashimoto's and am perimenopausal. [As I ate keto] I got lazy about some things. When Leanne announced Happy Keto Body, I had some reservations about the price but I jumped in anyway. Y'all, this program is PACKED with so much good information! Money doesn't grow on trees, but this is one of the best investments you can make for your health. Do what you have to to set aside the money for it, you won't regret it!"
— Diana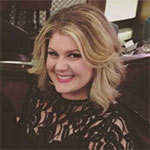 "I love the community, supporting a keto diet that works for the individual! I love finally having a space to talk about women on keto. Plus, the recipes are amazing!"
— Kelsey
"I have lost 17 pounds and truly upped my game when it comes to my work outs — keto (and Leanne) have changed my life."
— Amy Jo
Here's How Happy Keto Body Works:
Weekly modules are released every 7 days and consist of all new videos, worksheets, bonus materials, and special guest interviews covering the week's keto how-to and medical topics from A-Z. Members can view the videos, connect with other members in our Facebook group and compare notes with keto sisters. Get immediate access to Week 1 when you join!
Highlights From Happy Keto Body
Happy Keto Body is broken down into 12 weekly modules, released every 7 days.

Week 1: Keto Kamp – Secrets to Success
Be inspired by your awesome keto body and know the simple practices that will empower you to be your best
Must-have tools and strategies for counting macros
Types of protein that increases risk of disease
What to eat to boost your energy, clear your mind, get better sleep, balance hormones, end your cravings and heal your body
The simple, yet overlooked, trick to keto success (hint: you should already be doing this!)
How keto is different for perimenopause, menopause, and postmenopause
Success-Boosting Resources:
Keto Food Swaps for swapping out your loved junk foods for healthy keto equivalents
Keto Shopping Lists to your favorite low-cost local stores
Happy Keto Body Mini Cookbook
20+ Hidden Sugars to watch out for
Fat Boosting Strategies to achieve ketosis quicker
10+ Fast Dinner-Prep Strategies
Macro Intakes converting macro numbers to actual food consumed so you can see exactly what to eat

Week 2: The Key to Burning Fat
Be free from carb cravings and unhealthy binges
How to influence your metabolism
What your body type says about your health
What not to do when you hit a plateau
How to stop cravings
Decoding your need for certain foods
Which hormones are sabotaging your weight loss efforts, and the role of bioidentical therapies
Underlying health imbalances that may make weight loss impossible and how to address them during menopause
Success-Boosting Resources:
Allergy Elimination Guide to lower inflammation, bust plateaus and make keto life easy
Weight Loss Strategies to bust through the trickiest of weight plateaus

Week 3: A Plan as Unique as You Are
Know exactly how to eat keto to balance your hormones, lose weight and feel great for life
Find your carbohydrate tolerance
How to tackle diabetes, metabolic syndrome, low blood sugar, and insulin resistance with a ketogenic diet
How your genes influence your ability to fat adapt and lose weight
How keto affects your cholesterol, arteries and blood pressure
Reasons you might gain weight on keto and small adjustments to fix it
Changes in your diet and how to approach keto during pregnancy
Customized Resources:
Your Keto Assessment to determine the exact plan that's right for your individual body
Fat Fueled Profile Macros, tools to begin tracking your macros or learning to eat keto without needing to track
Fat Adaptation and Weight Loss, discover why you're not losing weight
2-week Meal Plan with a carb cycling practice to boost weight loss and energy

Week 4: Busting Myths (and Healing)
Arm yourself with the scientific facts behind keto so you can heal your body
How to find your dietary fat threshold
Heal your body & hormones with the perfect food for you
How to practice keto safely for the rest of your life
Myth-Busting Resource:
Actions for glowing skin and flowing hair
Ketone Testing for the easiest and most cost-effective ways to know you're in fat burning mode
Fat Intake for Optimal Weight Loss Guide that makes determining how much fat to eat, a breeze
Insulin Resistance, the ultimate guide to troubleshoot your blood sugar and insulin woes

Week 5: Mindset – It's Not about the Food
Love your body, ditch restriction and guilt, and start crushing on yourself
Discover how to connect what you eat with how your body feels so you can nourish yourself well
Uncover strategies to cherish your body so you'll be less likely to make unwise food choices
Steps to free yourself from the diet mentality
Self-care techniques to feel great, boost confidence and be healthier
Dealing with the aging experience
Powerful questions to cope with (and move beyond) change
Body Kindness Resources:
How to Eat Intuitively Guide with step-by-step flows to get over diet behaviors for good
Where To Get Help, the ultimate list of resources to build a strong support system

Week 6: Overcoming Issues
Boost your confidence and discover a whole new zest for life
How to heal insulin resistance, blood sugar imbalances, neurological conditions, candida and more for lasting impact
Rock your workouts and refuel quickly with keto foods
Deal with the nagging issues that kill your motivation
Achieve the hormone balance your body craves
Tackling menopause frustrations like weight gain, sleep inconsistencies, acne, hot flashes, and constipation
Hormone replacement concerns and adjustments
Confidence-Boosting Resource:
Living Without Inflammation leading to better sleep, faster weight loss and clear skin

Week 7: Adrenals, Stress & Sleep
Sleep like a baby, wake up ready to conquer any challenge, and have Energizer Bunny-like stamina
New tactics to reduce stress without wasting time
A clear path to adrenal repair
Overcome sleep issues for good
Signs your adrenals are suffering and how to heal and support them on keto
Stress Reducing Resources:
Sleep Strategies for better sleep
12 Seconds to Balance, poses held for 12 seconds for massive energy improvement that I swear by

Week 8: Thyroid Therapy
Have more energy and a QUICK metabolism... all day long
Little-known secrets for optimal thyroid function
The truth about thyroid regulation no one's talking about
How keto affects thyroid function
Metabolism-Supporting Resource:
The Thyroid Protocols, how to care for your thyroid with standard medicine and holistic practices

Week 9: Hormone Healing for Fat-Fueled Females
Stop your hormonal issues and symptoms from ruling your life, so you (not your hormones) are in full control
Uncomplicating hormones - how to balance them NOW
Deal with PCOS, endometriosis, estrogen dominance, PMS and more
Support a healthy transition into menopause and beyond
Foods to eat and foods to avoid for hormone harmony
Sex-y Hormone Resources:
Thriving in Menopause actions to feel our best throughout the transition and beyond
Irregular Cycles & PCOS Guide, using various simple tactics to customize keto to your female bod
PMS Mastery approach to end the hatred you have for your cycle

Week 10: Your Glorious Gut
Experience trouble-free digestion that leads to better health in EVERY area of your life
Signs you might be dealing with hidden food sensitivities, candida, SIBO, leaky gut and more and what you can do to protect yourself
Managing bloating, histamine intolerance, constipation, heartburn, IBS and more
How your gut keeps you from losing weight and what you can do about it
Bloat-Reducing Resources:
Overcoming Candida Guide for finally ending your yeast issues and achieve better health
IBS Treatments & Tools, the one-stop-shop for everything you need to understand your gut on keto

Week 11: Managing Immunity
Achieve immune system balance so you get sick less and feel healthy more
What you could be doing (or not doing) that may lead to autoimmune conditions
Hidden keto strategies to reduce flare-ups and manage pain effectively

Week 12: Keto for Life
Maintain your Happy Keto Body, tweaking your customized plan for endless happiness
Long-term success and maintenance after achieving your goals
Keto and pregnancy or breastfeeding
Aging gracefully with keto
Best advice for staying happy on keto for life!
Over $500 worth of FREE Bonus Gifts...
Register now and get these additional keto-for-women bonus materials, FREE!
12-week Video Fitness Program - Instead of committing to oodles of hours (and $$) at the gym, follow step-by-step fitness videos 2 to 3 times per week with accompanying 36-page fitness plan to move your body in a way that feels good, builds muscle, and keeps you in full fat-burning mode. Each week delivers a new set of movements and compliments your HKB weekly material. Fitness program developed by Noelle Tarr, NTPTM CPT.
Price $99 Included with your Happy Keto Body Membership
Positive Vibes Calendar - Loving you for who you are is an essential part of reducing stress and ultimately achieving your Happy Keto Body. This bonus provides you with 90 days worth of practices you can use to send yourself some seriously positive vibes. Follow these practices and you'll be crushing on you in no time!
Price $69 Included with your Happy Keto Body Membership
Keto Blood Panels Guide - Ever wonder what your doctor looks for when she goes over your blood work? Get an insider's look at all the numbers and what they mean for you.
Price $69 Included with your Happy Keto Body Membership
Dealing with Allergies, Sensitivities or Diet Restrictions - Navigate keto when you've discovered you're sensitive to keto-friendly foods like coconut, dairy, avocado, or nuts. Also included are outlines on how to intertwine specific healing protocols such as removing FODMAPs, lectins, nightshades, and more into your keto for women protocol.
Price $28 Included with your Happy Keto Body Membership
Supplements to Support - Take the supplements you need, ditch the rest, focus on quality, cut down on cost, and boost your health. The supplement industry is riddled with inaccuracy, contamination, and deceit. Learn which supplements are best to support weight loss, ketones, inflammation, hormone healing, digestion, gallbladder support, detoxification, menopause, and how to know you need them.
Price $28 Included with your Happy Keto Body Membership
Reducing Your Toxic Load - Not only can toxins cause insulin resistance and increased estrogen, but these changes can make it hard to lose weight and increase your risk of developing chronic diseases. In this bonus material, you're introduced to the 12 chemicals that are easily removed from your life and what changes you can make today to massively lessen your load.
Price $19 Included with your Happy Keto Body Membership
Plus 41 additional bonuses all designed to supplement the material covered in the core program and help you delve deeper into understanding, healing and supporting your Happy Keto Body.
What Life Could Be Like in Just 12 Weeks...
Know exactly how to eat keto to balance your hormones, lose weight and feel great for life

Be inspired by your awesome keto body and know the simple practices that will empower you to be your best

Tap into the power of a community that shares your struggles and rejoices in your triumphs
Sleep like a baby and wake up ready to conquer any challenge

Reign in PMS, PCOS and Menopausal symptoms, so you (not your hormones) are in full control

Be free from carb cravings and unhealthy binges

Have more energy... all day long

Experience trouble-free digestion

Never stay stuck at a weight plateau again
Boost your confidence and discover a whole new zest for life

Arm yourself with the scientific facts behind keto so you can answer anyone's objections

Clear the brain fog and experience clarity like never before

Have Energizer Bunny-like stamina

Easily tweak your customized plan whenever you need to
Who Will Be Your Guides on the Path to Your Transformation?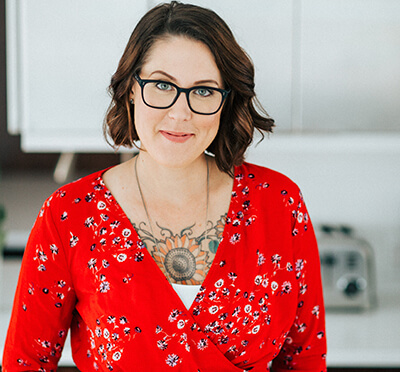 Leanne Vogel, Professionally Trained Nutrition Educator
For more than 8 years, I suffered from amenorrhea (missing period), hypothyroidism, adrenal dysfunction, ultra-low hormones, insomnia, completely missing sex drive, inability to build muscle, chronic injury, ADD and chronic fatigue… until I found keto.
At first, everything was rainbows and unicorns. But after several months, I began to realize something: the classic approach to keto works great… for men. But it was far from perfect for my complex, hormone-driven female system.
Using my 10-year experience in the nutrition field, I began experimenting on myself: making simple, customized adjustments and listening to my body. Then it happened...
I found my physical and mental paradise and was finally able to STAY IN KETOSIS without falling off the wagon, healed my imbalances, and created the life I've always wanted to live.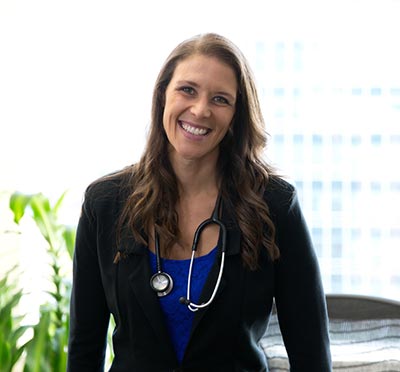 Dr. Nina Lewis-Larsson, Naturopathic Medical Doctor
Dr. Nina obtained her bachelor's degree in biology and biomedical science. Later pursuing a four year doctorate, graduating as a Naturopathic Doctor in both conventional and alternative family practices.
Her primary focus is to use diet and lifestyle to prevent and heal disease, working to answer the why behind a condition, not just label it and send a patient home with a prescription. While she's not afraid to use a drug when needed, Dr. Nina finds that the practice of integrated medicine often leads to not needing to use medication.
Dr. Nina has worked with a diverse range of women, managing a general family practice with a focus on using the ketogenic diet to heal gastrointestinal imbalances, support individuals with cancer, balance hormones, and achieve weight loss.
---
This Isn't For Everyone
It would be wrong not to warn you...
This program is designed and created to go well beyond simply following a keto diet. It will empower you to achieve total mind and body wellness, balance and overall happiness.
But it's not for everyone. Happy Keto Body REQUIRES that you invest time in your health.
This is not the program for you if...
You're looking for a basic, run-of-the-mill fad diet handbook.
You want a quick-fix.
You don't care a lick about how you feel and your only concern is how you look.
You're not a woman. (Sorry guys!)
On the other hand, if you're a woman and you want to lose weight, bust through plateaus, maximize all the amazing benefits of keto, understand the science behind how and why keto is awesome, and eliminate the common keto frustrations you experience...
So you can look great and finally feel and BE healthy, then...
30-day money back guarantee
Join Now
Let's Sum It Up - Everything You Get with your Happy Keto Body Membership...
The Full Happy Keto Body™ 12 Week Program
31+ hours of Online Video Content
Every week throughout the program, you'll get access to a new module of video content, delivered weekly for 12 weeks. Watch at your own convenience from any internet-connected device.
Special Guest Interviews
Hear from world-renowned experts and specialists. We'll go even deeper into topics ranging from exercise & refueling; calories & fasting; bingeing; hunger; stress; goal setting; menstrual cycle; HRT and hormones; brain function; metabolic reset; and weight plateaus.
41+ Downloadable Worksheets
Printable guides, recipes and meal plans to streamline your keto day, every day.
Private Facebook Community
This isn't your typical keto forum where everybody loves to shake their fist and judge your keto practices. This is a group of women who are serious about helping each other experience holistic keto awesomeness.
Join your keto sisters in a safe community where you can:
Tap into the collective knowledge, experience and insight of thousands of keto veterans
Quickly troubleshoot any little (or big) hang up in a matter of minutes so you never get stuck longer than you have to
Get support and motivation without all the condemnation you find in other keto forums.
Be inspired by others

If you join today as a VIP member, you'll get ALL the awesome benefits of Happy Keto Body listed above, plus...
14 VIP Expert Videos
VIPs get exclusive access to these all-new bonus videos:

Missing Your Period and Don't Know Why? Find Out What You Can Do
Why your period should be your bestie, what your period says about your health and how to get your monthly groove back.

How Keto Affects Your Microbiome
The low-down on the all-essential microbiome, red flags to look for when you're on keto, how you could be hurting your microbiome and how to upgrade your keto diet (beyond bone broth) for ultimate gut health.

The Disease Tree
The science of keto and the ins and outs of what traditional doctors do to treat diseases, plus how keto can help.

MTHFR & Genetics
Uncover how DNA influences you now and in the future. He'll share what you need to know about keto and your genes, plus give us fair warning about common villains that have the power to rewrite your DNA.

Gut Dysbiosis
Gut dysbiosis and how to know if you're suffering from it so you can start to heal.

Clean Beauty
The simple swaps you can make in your routine to protect yourself from harmful toxins and live a holistic life.

Weight Loss Surgery
Experiences with keto after weight loss surgery - essential advice and insight if you've had (or are thinking about having) this type of surgery.

Blood Sugar, Insulin & Diabetes
Deep into the world of insulin and Diabetes - how to recognize the differences between insulin sensitivity, insulin resistance and Diabetes. Plus, how to correct and support these issues with keto.

Graceful Aging for Women: Menopause and Beyond
Inside into how keto changes for women as we age. Plus, she'll show you how to manage your body now and set yourself up for a smooth transition later. Whether you're 20, 30, 40 or beyond, discover what you can do to make 'the change' as peaceful... Dare I say even enjoyable?... as possible.

Simplifying the Keto Protocol
How to throw out all the fluff and get down to proven principles that work. Plus, why some doctors don't recommend keto (what's really at play?), why women get stuck on keto and more.

Therapies to Support Keto
Go beyond diet to support your body and your keto lifestyle with innovative new therapies for a stronger, happier more balanced you.

Calories & One Meal A Day (OMAD)
Understand the One Meal A Day approach and the risks involved.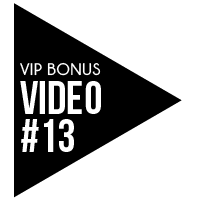 How to Diagnose and Fix Your Broken Metabolism
3 signs your metabolism is broken, and a new strategy to repair it for effective weight loss long term.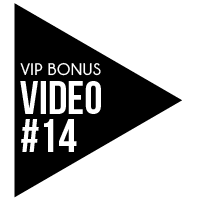 Weight Plateaus
Weight stuck? Find out how to lose stubborn pounds. Plus answers to common keto plateau questions.
Yes!
I'm ready to give myself permission to transform my body into a Happy Keto Body
The Entire 12-week Program
14-week Program Access
The Entire 12-week Program
Lifetime Access
Updated Content Beyond the 12 Weeks
14 VIP Expert Videos
The Entire 12-week Program
Lifetime Access
Updated Content Beyond the 12 Weeks

30-Day Money Back Guarantee
The "Get Off the Diet Train and Feel Awesome on Keto" 30-Day Guarantee
I'm so passionate about coming alongside you to get to your keto sweet spot so you can get better results and stay committed. That's why I want to make it as easy as humanly possible for you to give a confident "yes."
Take 30 days to go through the first THREE WEEKS of the Happy Keto Body program.
If, after watching all the videos and getting your questions answered through the community, and the bonuses & expert interviews, you still don't feel like you have the insight, holistic keto and nutrition foundation or powerful action steps you need to 10x your keto confidence and get the better results you signed up for...
Simply email Joanne at info@healthfulpursuit.com and we'll hit "undo" on this whole "get your body happy on keto" adventure.
Take 30-days to know if Happy Keto Body is a good fit
Take 30-days to know if
Happy Keto Body
is a good fit
"Leanne was a breath of fresh air and helped me realize that perfection isn't necessary or healthy. I finally stepped away from MyFitnessPal, my Fitbit, my Ketonix, my labs, the scale, and actually started to care about what I was missing out on in the pursuit of "optimum health" and achieving a desired thinness. I'm still working on developing relationship with my body, food, fasting, and fitness — it's a work in progress that I truly think I can achieve thanks to Leanne's help."
— Ryan
"You have majorly impressed me and I believe what you're doing is more than clinical and not a one-size-fits-all canned plan. I look forward to making this journey my way of life and engaging with your plan every step of the way!"
— Dani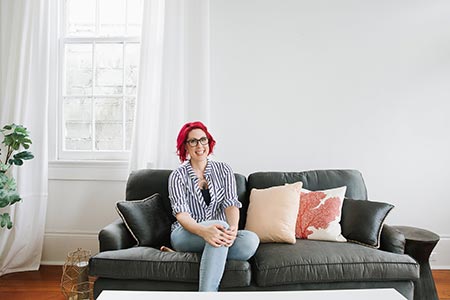 Now It's Your Turn
The only thing standing between you and the keto success you deserve is a simple decision.
You can, of course, continue down the agonizingly slow road of learning by trial and error, facing costly mistakes and setbacks and taking years to discover the key to health and wellness.
Or, you can start customizing your keto style and experience unimaginable life and health transformation with the guidance of Happy Keto Body.
Now's the time to balance your hormones, lose weight, stay in ketosis and even enjoy eating out without guilt...
To know every part of you, from head-to-toe is the healthy you you've always dreamed of...
To know you're doing everything possible to enjoy life, family and health for years to come… and experience the confidence you've always wanted.
To our members, it's meant the difference between quitting and TOTAL transformation. So when it comes right down to it, there's really only one rational thing to do...
Here's to your Happy Keto Body transformation!
Leanne Vogel
Creator of Happy Keto Body
P.S. Two years from now, will you look back at this moment as the moment your life began to change? Or will it be one more missed opportunity? Don't wait.
Top FAQs
The program starts the moment you become a member. When you register, you'll gain immediate access to week one of Happy Keto Body™ and all of your additional bonuses. 7 days from your initial purchase date, you'll gain access to week two. 14 days from your initial purchase date, week three and so on.
You can access the materials at your convenience. The core training consists of pre-recorded videos, resources and worksheets so you can access the materials anytime you want. Over the course of program, we'll add new content to the Happy Keto Body portal every 7 days from your initial purchase, so you're free to learn on your schedule.
If you plan to work through the program as the core videos are released each week, we recommend about 2 hours per week to watch the videos and consume the additional resources.
If you're a Happy Keto Body VIP, set aside an additional hour per week to join the group coaching calls and engage with your fellow keto sisters in the community forum.
If you have a lifetime membership and aren't able to carve out that much time week over week, don't worry! You get lifetime access to the training and can easily work at your own pace, on your own schedule. Go through the program as best you can, pausing and returning to it as your schedule allows.
All of the information you need to harness the power of a holistic approach to keto is in the program. The more focus and dedication you put into Happy Keto Body, the more you'll get out of it.
If you want to have access to all 12 weeks of Happy Keto Body at once, start the program once all the training has been released on the Happy Keto Body main page. The exact date would be 90 days following your initial purchase. But if you choose this option, be sure to select Lifetime or VIP membership so you'll have continued access to the program.
I have cancer
I have diabetes
I'm pregnant (or am planning to become pregnant)
Breastfeeding
Over 60 years old
I'm experiencing menopause
Or other special circumstances
Happy Keto Body is an online learning and doing experience for ANYONE interested in applying a ketogenic diet for overall health and healing. We provide you with the tools you need to successfully interpret your body's signals.
If there are certain protocols that you're unsure of in the program, then we would say: chat with your doctor about that! But, the program guides women along 12 weeks of customizing keto to meet their needs. Meaning the information is universal - giving you the tools to discover how to adjust keto to make it work for whatever life stage you're at.
For more direct coaching, choose the VIP option so you'll have access to our coaching calls where you have the opportunity to submit questions (Coaching Call questions will be answered on a first come, first served basis and as time allows), and our VIP forum where you can chat with Dr. Nina and Leanne directly.
We love every fabulous stage of womanhood - and all the hormonal fluctuations that come with them, including menopause.
HKB has always been a great choice for women before, during and after menopause. And, many of the recent updates to the program include several resources specifically for addressing the unique challenges of women who are approaching menopause, experiencing menopause and beyond.
New topics include:
How Keto is different for Menopause & Post Menopause
Menopause Weight Loss
Menopause Issues
Transitioning through Menopause and Beyond
As always, if you're looking for more direct coaching, choose the VIP option so you'll have access to our coaching calls where you can receive individualized support, and our VIP forum where you can chat with Dr. Nina and Leanne directly during scheduled times each week.
So glad you asked!
Balanced Keto Weekly Meal Plans are a meal planning service designed to take the planning (a.k.a. The WORK) out of your keto diet.
Happy Keto Body is a complete, 12-week educational program created to help you become your own keto nutritional expert. There's work involved because there's learning involved - and once you complete the program, you'll have eliminated all that "guessWORK" you've been struggling with.
The goal of Happy Keto Body is for you to be able to ditch the endless blog posts and keto forums, get solid, scientific help with your keto questions and finally be able to answer the doubting voices (in your own head and all around you).
Yes, there are meal plans inside Happy Keto Body to enhance your overall learning and help you reach your goals faster. Still, the core of the program is keto education for weight loss and wellness.
Unfortunately, we don't have the technical abilities to offer payment plans at this time.
What you could do: Go with the least-expensive option anytime before registration closes.
At any point before your membership expires in 14 weeks, you can upgrade to VIP so that you gain lifetime access and all of the VIP benefits. The VIP upgrade option is available to all current members at any time during their membership for an additional fee.
Another option: some of our members have had success with PayPal, which makes payment plan options available to its members.
You can find out more about that here.
However, we've never used this service before so we cannot offer advice or support with Paypal credit.
Otherwise, we have many other lower cost keto programs available here.
Apologies fellow Canadians - The majority of our members are in the U.S. and so we charge in USD in order to accommodate as many people as possible.
We're totally confident that the TONS of science-backed strategies and information inside Happy Keto Body is more than enough to help ANY keto woman transform her life and body.
But, we also know "a complete education in holistic keto and nutrition" is really only for the totally health-committed (plus anyone who LOVES to geek out on nutrition like I do). That's why if you decide to "give it a shot" and within 30 days you decide it's not your thing, I"m absolutely going to give your money back - no questions asked.
Of course, you'll also lose access to everything. Meaning, you won't be able to watch any more videos or use the worksheets or bonus resources. But if it's really not for you, you won't miss those things anyway. So, win/win!