THE KETO HOLIDAY COOKBOOK

CAN HOLIDAY MEALS ACTUALLY BE KETO-FRIENDLY?
DON'T LET YOUR HOLIDAY MEALS TURN INTO A DIET NIGHTMARE.
Let me show you the way! Everything is already done for you, it's easy: high-fat, low-carb, whole food recipes and meal plans your family and friends will absolutely love this holiday season.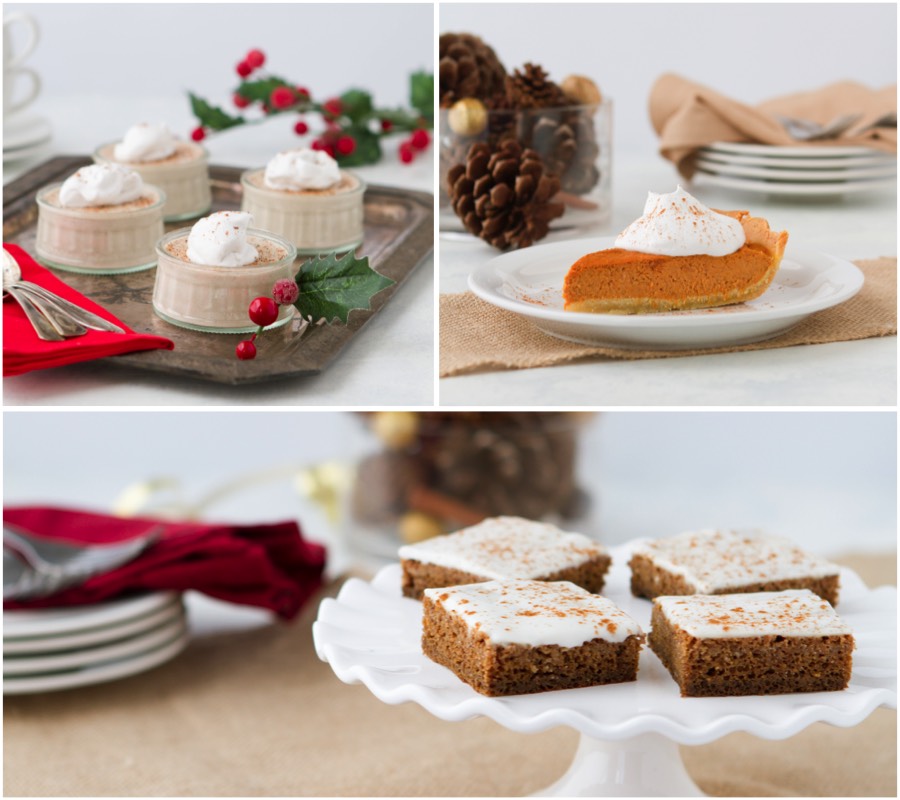 IS CELEBRATING A LOW-CARB HOLIDAY SEASON POSSIBLE?
After you've gone ketogenic, it's hard to have friends and family over for the holidays. Even if they don't tell you, everyone is going to be worried about what you've prepared. Family and friends are already asking themselves if "a low-carb Christmas" is even possible! Going to holiday parties can be the worst! Even if family and friends want to help, they have no clue what to prepare for you.
But you don't want to have to take a "cheat day" and end up eating food that doesn't make you feel your best. I know just how hard it is to make the parties you plan perfect. And to feel good about the choices available to you when you visit with friends and family. And I know just how judgmental other people can be when you serve them alternatives to the foods they expect on holidays—or when they ask you what you can and can't eat.
Staying low-carb this holiday season just got easier.
THE KETO HOLIDAY COOKBOOK
Low-Carb, High-Fat, Paleo Recipes for Festive Celebrations
Celebrate a Keto Christmas, Thanksgiving, and beyond with a completely keto-friendly, whole-food menu for every holiday occasion. This incredible new keto-friendly menu guide and holiday recipe collection includes…
30+ full classic holiday recipes, made keto

Appies, starters, sides, entrees, desserts, and more

Shopping lists for your perfect event!

Low-FODMAP, nut-, egg-, and nightshade-free options

Standard and metric measurements, and so much more!
Available for immediate online download, this incredible guide makes planning for your holiday get-togethers an absolute breeze.
Keto friends will want to join you to escape traditional carb-rich menus and family members won't miss any of their carb-filled holiday classics. In fact, no one would guess it's from your special diet until they ask you for the recipe!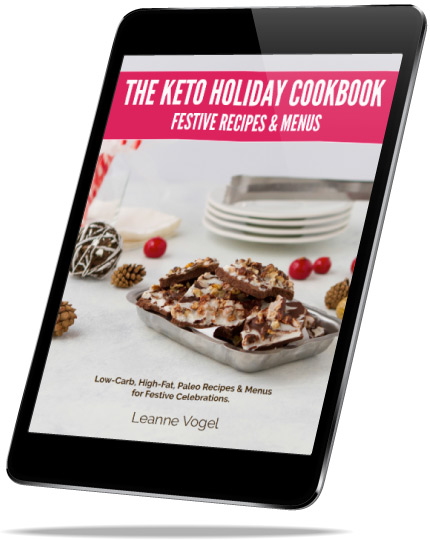 AS SEEN ON…

AVAILABLE AS AN INSTANT DOWNLOAD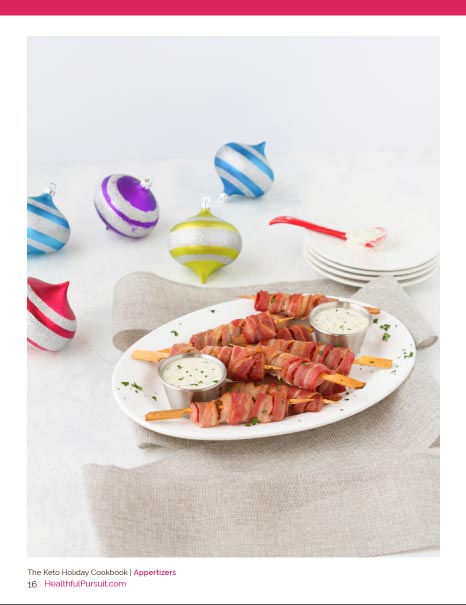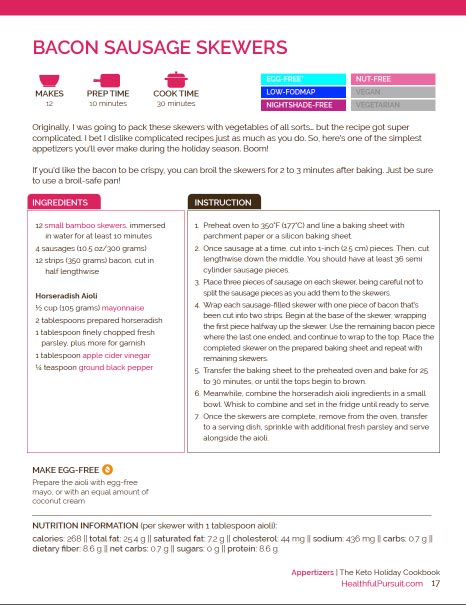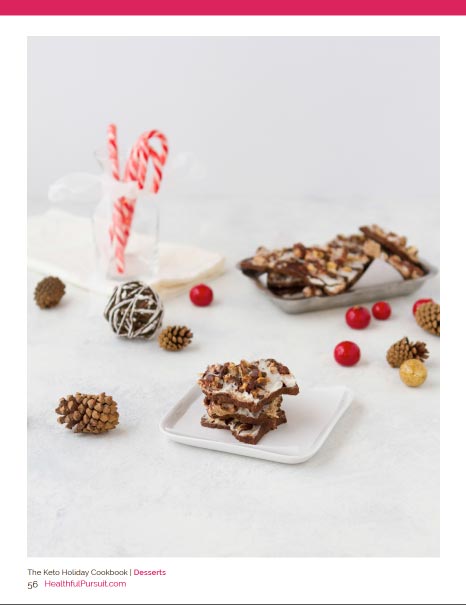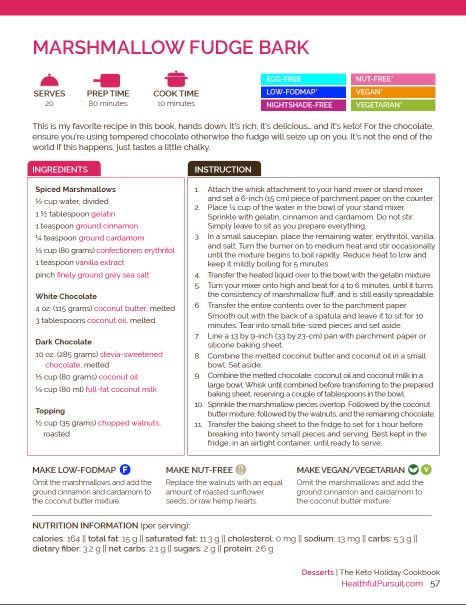 100% KETO
There's no reason for you to suffer through the holidays because I've already done all you holiday meal planning for you! All of the recipes and holiday favorites everyone expects are now keto-friendly! Just take a look inside The Keto Holiday Cookbook.
GRAIN- & DAIRY-FREE RECIPES
Avoiding grains? Know friends or family with allergies? No problem! All of the recipes and dinner party menus in The Keto Holiday Cookbook are 100% gluten-free, grain-free, dairy-free with egg-free, nightshade-free, low-FODMAP, and nut-free options.
FAVORITES EVERYONE LOVES
Low-carb gravy? Yes please! Learn how to create all the holiday favorites and more. Prep for the perfect turkey, mashed no-tatoes, pumpkin pie, sugar cookies, cranberry sauce—4 complete menus are included and over 30+ recipe favorites are ready for you to prepare and enjoy.
Enjoy a hassle-free (and judgment-free) holiday season.
FOCUSING ON WHAT YOU CAN'T HAVE
DOESN'T WORK.
Instead, enjoy judgment-free time with friends and family while everyone enjoys the meal you've prepared!
4 complete keto holiday menus, over 30 recipes, shopping lists, prep guidelines, substitutions for common classics everyone expects to see and more are all included in The Keto Holiday Cookbook.
All included keto recipes and menus are..
Low-Carb
Gluten-Free
Grain-Free
Dairy-Free
And I've gone to great lengths to create tasty keto holiday recipes that also avoid…
Eggs
Nightshades
FODMAPS
And Nuts!
So everyone can sit down and enjoy a full meal from appetizers to dessert together (and that's with plenty of choices to fill up plates—just what everyone expects around the holiday table).
YOU DON'T HAVE TO FEEL LIKE YOU'RE MISSING OUT.
CLAIM YOUR COPY TODAY
AND YOU'LL RECEIVE ALL OF THE FOLLOWING: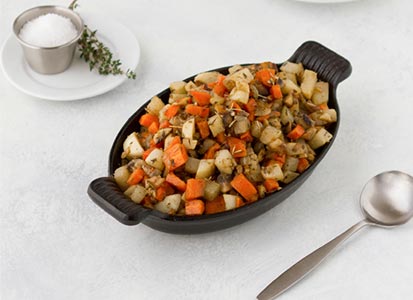 HOLIDAY CLASSICS EVERYONE EXPECTS
People can be judgmental when it comes to dietary restrictions—they love to think you're wrong, they're right, and that you should sacrifice your high-fat, hormone, and metabolic balancing choices to make them happy.
That leads us into the best part: you don't even have to tell your guests the meal is keto friendly!
They'll just enjoy delicious holiday classics everyone expects, and you can go on rockin' your bad self into the New Year.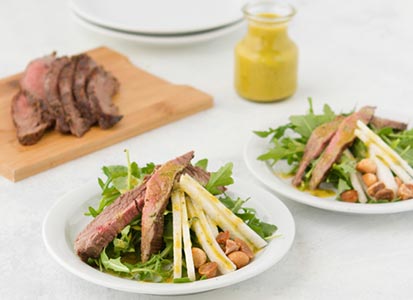 All the step-by-step prep instructions for over 30 delicious high-fat, low-carb, 100% whole food recipes are included.
There are keto Christmas and Thanksgiving appetizers, starters, sides, entrees, condiments, and desserts you won't find anywhere else.
Plus, the keto recipes are ALL holiday favorites everyone will love, enjoy, and ask you to prepare again.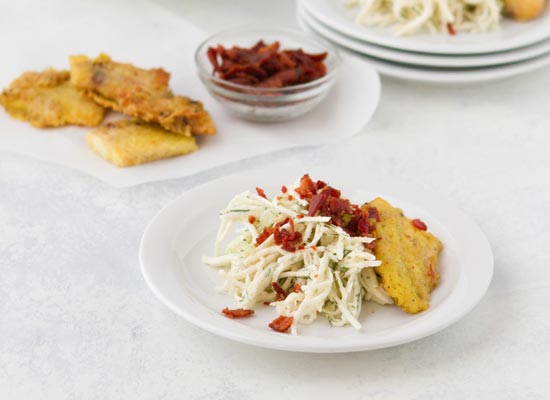 FLAVORFUL MEALS FOR EVERYONE
Gather around the table and share the keto-friendly dishes you've prepared with everyone! Enjoy flavorful, healthy, and 100% keto-friendly classics everyone will enjoy.
Everyone loves talking about food (especially when it's tasty!) so a complete ingredient introduction is included in Keto Holiday Cookbook so you can learn more about the healthy whole-food ingredients included in each recipe.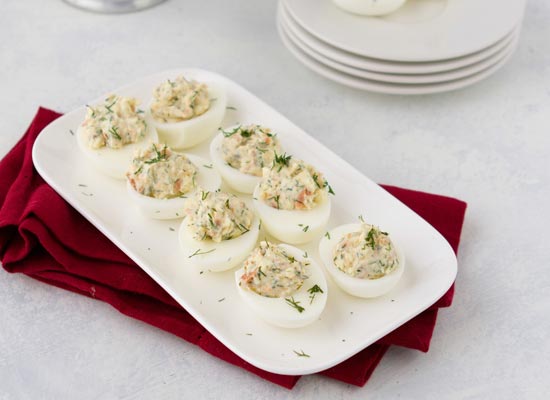 FULL KETO DINNER PARTY MENUS
The whole family is coming over and expecting all the traditional holiday favorites? The Keto Holiday Cookbook has you covered.
Keto-friendly friends coming to your place to escape high-carb meals? The Keto Holiday Cookbook has just the menu for you!
4 complete keto dinner menus—from appetizer and starters to dessert and everything in between are included in The Keto Holiday Cookbook. Menu planning for holidays (or just everyday parties) has never been easier and keto-friendly.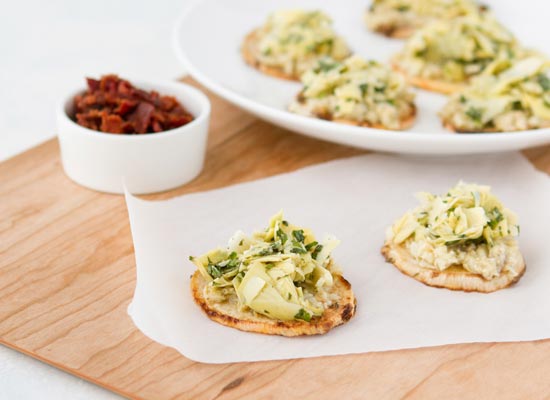 HOLIDAY GROCERY SHOPPING MADE EASIER
The Keto Holiday Cookbook makes shopping for keto ingredients easier than ever!
After you pick a dinner menu, The Keto Holiday Cookbook shows you exactly what you need to prepare it—with a complete grocery shopping list and ingredient breakdown.
No more day before or early morning last-minute grocery runs!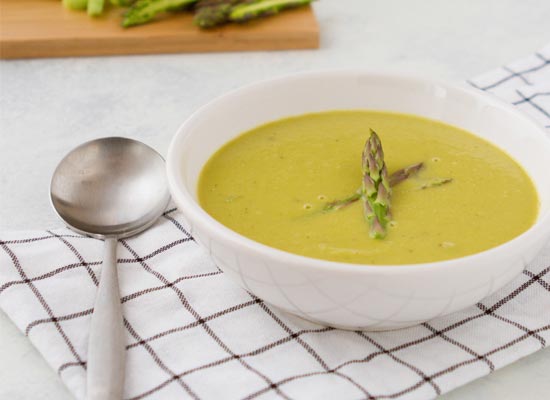 DISCOVER NEW KETO-FRIENDLY SUBSTITUTIONS
Interested in learning new ways to prepare healthier versions of classic recipes? The Keto Holiday Cookbook is packed with alternative ingredients, allergen substitutions, and pantry must-haves that allow you to make dozens of classic family favorites keto-friendly.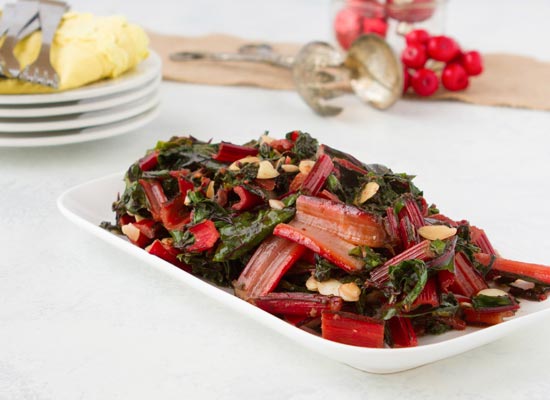 STEP-BY-STEP PREP INSTRUCTIONS
STEP-BY-STEP PREP INSTRUCTIONS
You don't have to be an award-winning chef to serve delectable holiday meals.
Follow along step-by-step with preparation instructions designed for cooks of all ability levels. Simple to follow, easy to implement techniques make preparing meals for even dozens of guests fast, easy, and stress-free!
AND SO MUCH MORE!
From allergen-free substitutions to guests who are 100% vegan, or vegetarian—all the ideas you need to create a wonderful, memorable mealtime experience for everyone is included.
There's so much more to discover inside!
A KETO CHRISTMAS? YAASSS…
(WITH THESE DONE FOR YOU MENUS!)
Cornish game hens with low-carb gravy, herbed butter, and a choice of 7 delicious deserts? All without cheating on your diet and watching your body go back to being imbalanced?
The fastest, easiest solutions for keto Christmas and Thanksgiving holiday meal planning and prep are right here!
4 complete dinner party menus are included in The Keto Holiday Cookbook…
Vegetarian keto holiday dinner party menu

Classic Thanksgiving keto dinner party menu

Classic Christmas keto dinner party menu

Low-calorie keto holiday dinner party menu
PLUS, shopping lists accompany each menu, including standard and metric measurements, and making your trip to the store fast and hassle free!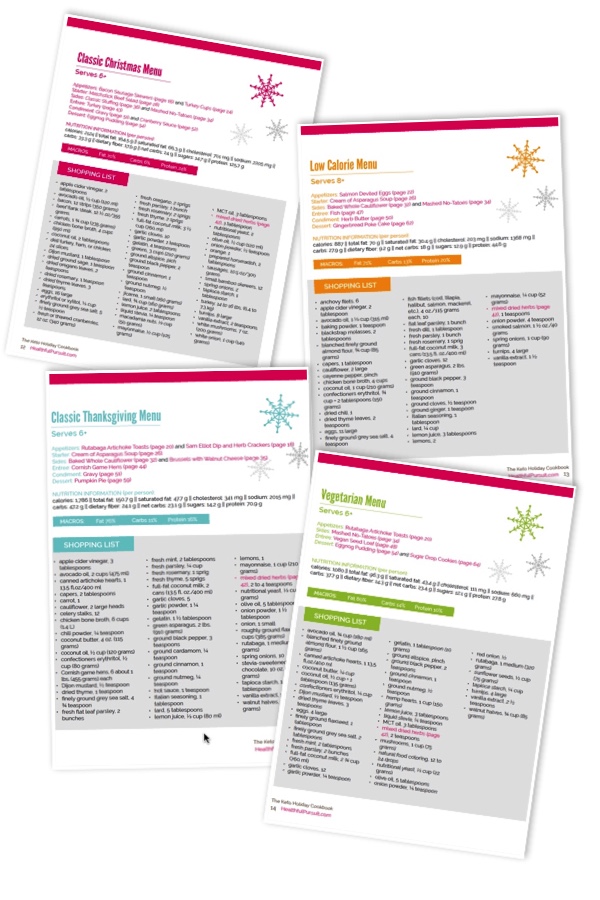 Made for families and friends to enjoy together.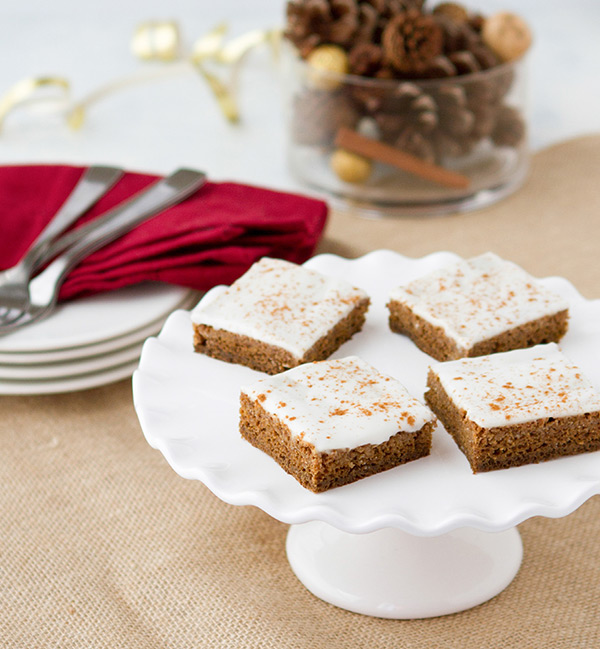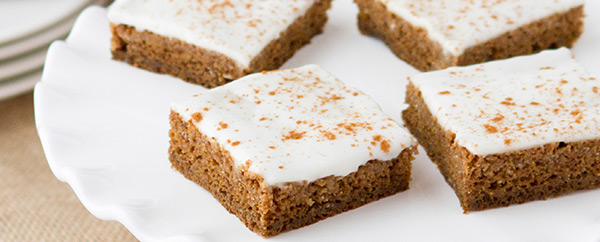 HOLIDAY CLASSICS MADE KETO
INCLUDING GINGERBREAD POKE CAKE…
You'll be cooking a ton of new holiday classics everyone will want the recipe for, including…
Glazed ham, without the sugar!

Stuffing, all of the flavors, none of the carbs

Sugar cookies, frosted and ready for Santa

Pumpkin pie, no corn syrup needed

And more!
Everything that's expected, made keto, and even tastier.
In fact, no one will even know your meal is actually part of your diet until you tell them (or they ask for your recipe).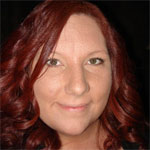 So much love for the Keto Holiday Cookbook! From the savory bites to scrumptious desserts, the yummy recipes and handy menus and shopping lists will be useful all year round. No more worry or fear or falling off the keto wagon and on to celebrating our holidays with the ones we love.
– Tamikko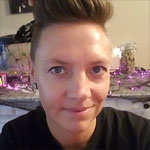 Leanne does it again! I love all of her keto programs, but this one just rose to the top! I was getting a little worried about the upcoming holiday's, but now I'm just excited. These recipes look wonderful and I am excited to try all of them. Thanks, Leanne. Keep up the great work!
– Shanna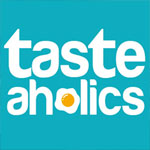 The Keto Holiday Cookbook brings a new kind of holiday cheer to low carb dieters. The holidays are for indulging and each recipe inside lets you do just that, guilt-free! From the classics like turkey and gravy to delicious, low carb eggnog pudding, we know what we're cooking these holidays.
– Rami, Taste a Holics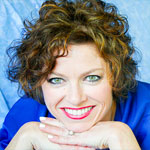 This cookbook is FANTASTIC! The recipes are very creative, yet simple and easy to follow. The variety of holiday recipes is the perfect blend of sweet options and savory delights. Thank you, Leanne, for a very well put together keto cookbook. You hit it out of the park!
– Annette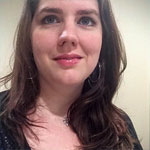 This book is going to be my go-to guide this holiday season. It's got all your keto bases covered; whether you're planning a big family gathering, an intimate get together for just a few, or need something keto-friendly to bring with you to someone else's event, you can find great inspiration in this book. The inclusion of substitutes to make dishes vegan or vegetarian was a really nice feature to see, including a vegan main with the Vegan Seed Loaf. I can't wait to try all of these recipes, especially the Marshmallow Fudge Bark!
– Rosanne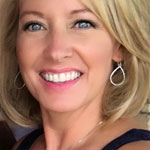 Leanne has done it again! She has created holiday menus and recipes with something tasty for everyone. Even those in my family who are not eating keto will appreciate the delicious recipes and the variety. I am excited to make the low-carb desserts that are special enough for the holidays, but will not cause great spikes in our (type 1 diabetic) daughter's blood sugar, or ours. The nutrition facts, provided for both the menus and recipes, in addition to the menu shopping lists, are going to save me valuable time during the holidays. Thank you, Leanne!
– Lynette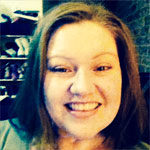 It can be a little daunting coming up to your first (or second or third) keto holiday season. This book is the answer. It has easy to understand holiday recipes, complete shopping lists, carb counts, and food allergy considerations. This collection of recipes are complete with adjustment recommendations making them suitable for the anyone in the family – whether they be vegan, allergy-prone or keto.
– Kim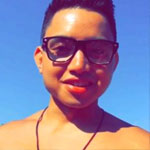 … this keto holiday cookbook is an absolute steal. Whether you are
cooking for your family or just bringing some sweet treats over to your
relatives house, this cookbook has everything you need.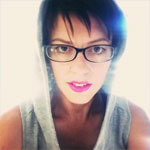 Leanne has come to the rescue. Her first two books completely changed my life, reclaiming a loving, respectful relationship with my body and food. What I LOVE about Leanne is how comprehensive her work is, to include all the various dietary needs, whether your dairy-free, nut-free, meat-free or feel like you want to be on some days… you always have easy to find, easy to make options. Thanks Leanne, for contributing your gift to us. Thank you. Thank you. Thank you.
– Heather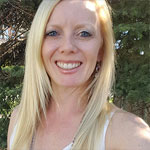 Leanne's Keto Holiday Cookbook is fabulous! Every recipe has me drooling. The book is brightly color coded, easy to follow, and very informative. There are different choices of dishes for each course, as well as options to modify each dish, depending on you or your guests' sensitivities. Whatever you make from this cookbook, you will surely delight yours and your guests' tastebuds, and keep your meal keto friendly!
– Aimee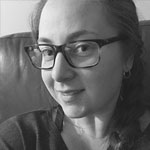 I love Leanne's newest book for the holidays. The layout is awesome. We have a lot of food sensitivities in my family so I really like how the recipes are marked and recommendations for substitutions are made. The servings and prep/cook time are clearly marked, an essential for planning ahead! I also love the sample meal plan for Thanksgiving and Christmas dinners. What an awesome keto cookbook for those first time keto-hosts!
– Ilana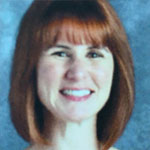 Once again, Leanne has found a way to take the stress out of holiday cooking while maintaining a ketogenic way of life. What I especially like is how Leanne has adapted her recipes to fit even the pickiest eater in our family. Vegetarian? No problem. Milk allergies? She's got a solution. The dishes are delicious and easy to make, and her menu options help me to effortlessly plan. Thanks, Leanne!
– Pam
A NOTE FROM LEANNE
I know exactly how hard it is to make it through the holidays. Everyone has all of these expectations—ideas about what type of food you should be putting into your body around the next few months.
But when it comes down to it, we can't really control what anyone thinks, says, or expects of us—we can only do what's best for our bodies.
Keto is absolutely incredible. As a Certified Holistic Nutritionist, I've seen the amazing changes in metabolism and hormone balance a high-fat, low-carb diet can have. It's the reason I created the bestselling programs The Keto Beginning and Fat Fueled! So many people can benefit from ketogenic eating.
Now, I'm proud to release The Keto Holiday Cookbook and I'm so happy you're considering getting it.
Because we shouldn't have to make sacrifices when it comes to our diet and our bodies.
Will you join me this year and celebrate a keto Christmas, Thanksgiving, or holiday get together of your own?
I truly believe that the recipes I've created and keto meal plans I've developed for you, you'll have an unforgettable holiday party (or family meal!) everyone will love—even if they aren't ketogenic like you and me!
Thanks for checking it out!
xo
Leanne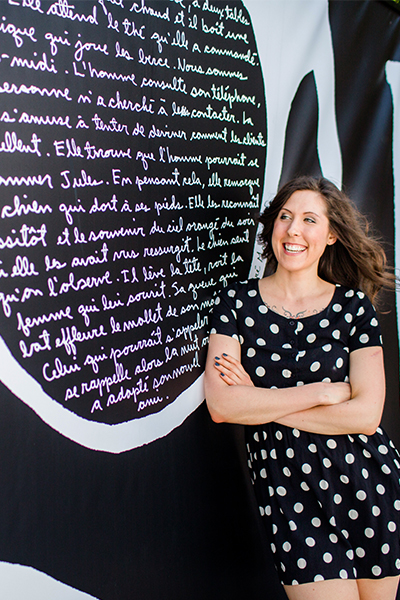 MAKE YOUR DINNER PARTY PLANNING EASIER
The Keto Holiday Cookbook is available right now as a digital download. Click below right now to get your copy and make holiday meal planning and prep easier!
Today, for a limited time, you'll pay just $10 to access this incredible keto, gluten-free, and grain-free cooking guide. You'll receive everything listed above including 3 complete meal plans, over 30 recipes, shopping lists, ingredient guides, and step-by-step prep instructions.
You don't need to be a master chef to make this happen!
The Keto Holiday Cookbook takes all the guesswork out of making holiday recipes that everyone will love!
So click below, invite your family over, tell your keto friends you're ready to host a holiday party, and follow along as you prepare an amazing holiday meal.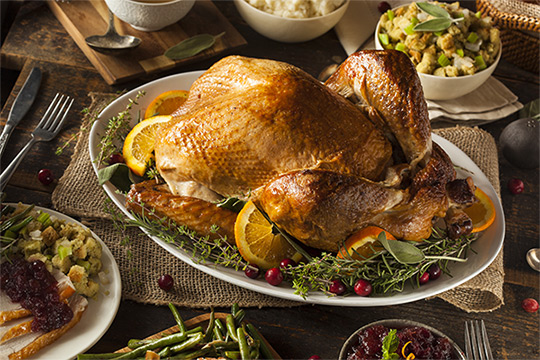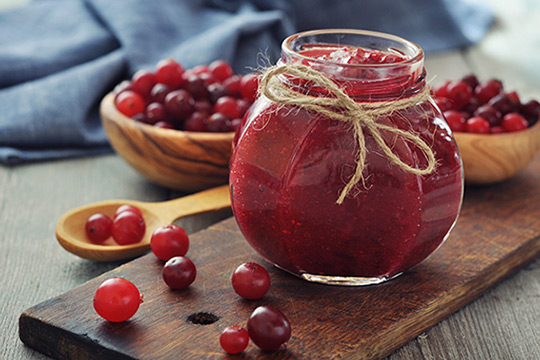 Frequently Asked Questions
Note
Because this is a digital product and an instant download, once the product is downloaded to your device, we do not offer refunds or exchanges on the product. Refunds cannot be processed beyond 30 days of the initial purchase date.