Blood Work Course
Get answers about your health from a standard blood work panel.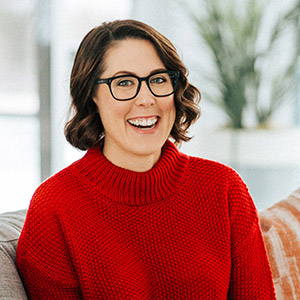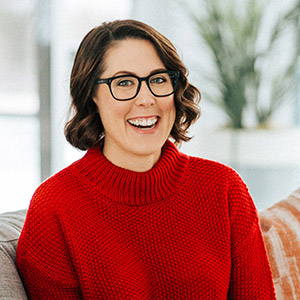 I'm going to teach you
I'm going to teach you
To understand your own blood work
The top reasons why a marker would be high or low
How to equip yourself with knowledge needed to advocate for your own health
How to point out your top 3 areas in need of support, from standard blood work

A Look Inside
Welcome: Blood Chemistry 101
Blood Chemistry [Duration: 5:33 min]

Terms & Expectations [Duration: 4:17 min]
Understanding Markers & Ranges
Markers & Ranges [Duration: 50:56 min]

Markers & Ranges

Marker Targets Worksheet (Metric & Imperial)
Preparation for Accurate Results
How to Prepare [Duration: 10:13 min]

How to Prep
Putting into Practice
Case Study 1 [Duration: 11:29 min]

Case Study 2 [Duration: 8:56 min]

Support & Resources

Further Education
References

What markers to pay attention to
Functional ranges of each marker
Why red flag markers are high/low
This is a digital course. As soon as you gain access to the course through your purchase, you will not be eligible for a refund. Have questions on whether or not the program is for you? Checkout the FAQ below.

Your labs are "normal" but you still feel off
This was my experience for over 10 years as I navigated vegan, crossfit, keto, carb cycling… These tools helped, but something was missing. I would beg my doctor to run blood work for me, only to be told, "everything looks good here". Everything was FAR from good, I started feeling crazy because no one would listen to me.
Then, I found Functional Blood Chemistry – the art of understanding blood work from a functional perspective. Allopathic ranges are really wide because they're using your blood work for diagnostic issues. They'll watch a marker creep up and up and up over decades before things are actioned.
Using functional ranges, we get to see what's going on right now. There is so much to glean from your blood work from a functional standpoint – nutrient needs, oxidative stress, parasitic infections, metabolic inflammation, kidney status, liver status, gut status, adrenal status… and so much more. All from basic blood work.

FAQ
How long is the course? The program consists of multiple videos, PDFs, an excel spreadsheet, with additional resources for support following. The course should take you approximately 2 full days to complete. There's a lot of information packed into the videos, so it's likely that you will need to watch it a couple of times as you view your blood work and take notes. You will have access to the program for the lifetime of the program, and can come back any time to access guides and re-watch the videos.
I already have someone that can run blood work. Do you give us a list of what to ask them for? Yes! We will give you a list of all the blood work markers you could ask your PCP for. And, all of the functional ranges + the top reasons why a red flag marker may be high or low.
I already have blood work. Can I just use it instead of getting the course + blood work option? Yes! I suggest using blood work that's no more than 2 months old.
I'm still not sure if this program is right for me. Halp?! Yeah, no worries. Send us an email.